Good evening. I hope that you were able to take a look at my last two posts, "Has The Market Bottomed" and "Keep An Eye Out For The Deep V." If you did and were able to put some money to work, or at the very least sit tight and refrain from selling too many of your holdings you are in good shape. I highlighted 4 stocks in the first post, all of which are market leaders which were exhibiting the same setup which I coined "The Deep V." Have you seen what those stocks have done since that post?
AMZN
NFLX
SHOP
NVDA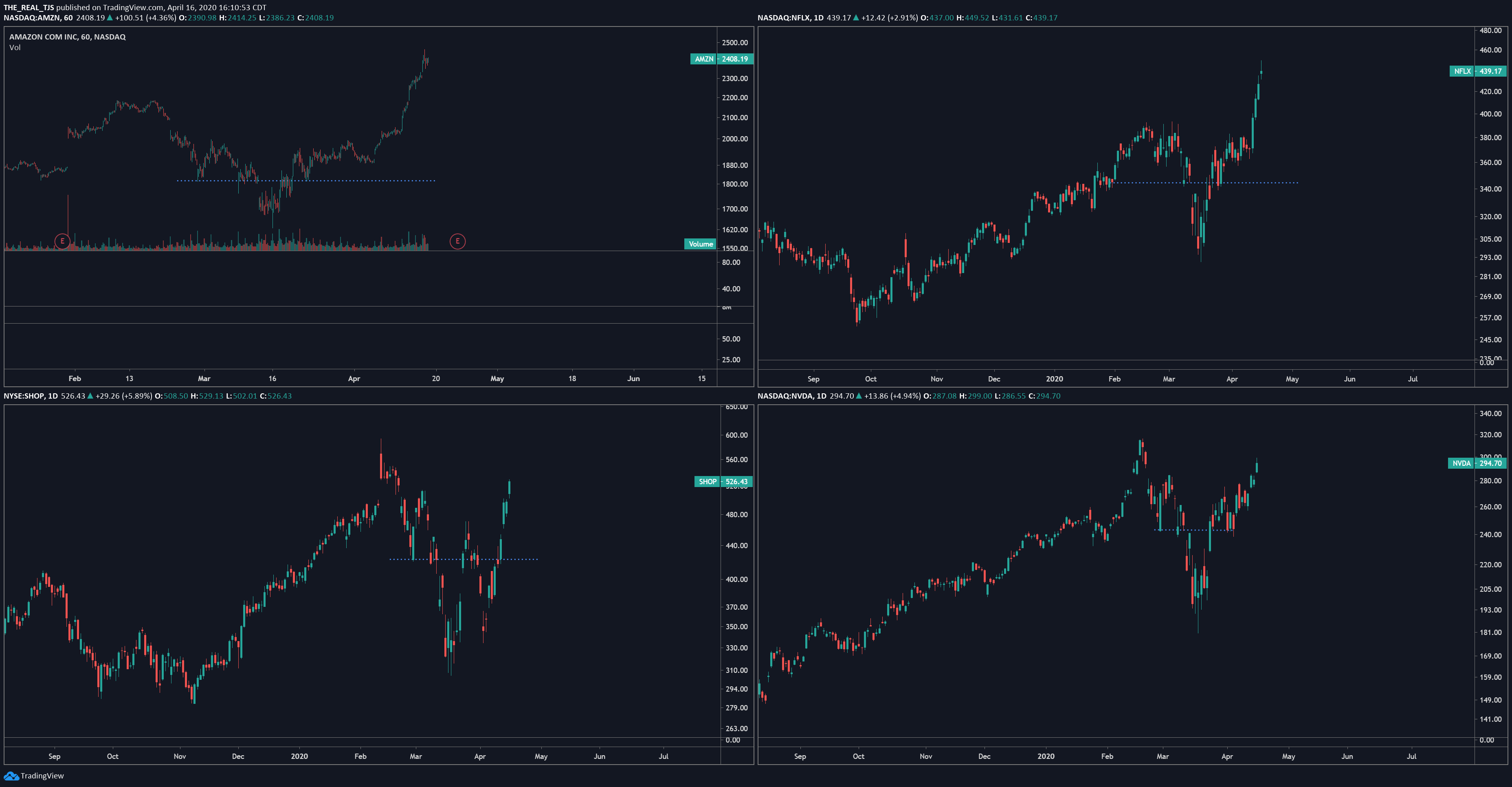 These stocks are market leaders and have achieved positive alpha in recent weeks in the face of economic headlines which continue to worsen. The market thus far has proved that it felt the panic, found its footing and is regaining balance. It should be apparent (although it isn't to most people) that your stock market is not the economy. Stocks are forward looking. In other words they live and breathe on the unwavering optimism of the American spirit. In my lifetime I refuse to believe this will ever die. People lose jobs, money, businesses, and loved ones. Yet they press on and forge ahead with the mindset that better days lie ahead. Optimism always wins and don't you go forgetting it.
Where are we now? The overall indices have recaptured many of their losses on the year, something that seemed almost impossible just a few short weeks ago. The NASDAQ is leading the way and as of today is GREEN on the year. SPX is down roughly 14%, Dow 17% and the laggard small caps -30%. The SPX is going to need some time now. It is running into a wall of resistance overhead – a major retracement level coinciding with a widely followed moving average of price and a whole lot of overhead supply of trapped buyers. In the first touches higher, I would assume those holders who bought in the late days of February and are underwater might be eager to sell. It will feel like a gift to them that their poorly timed purchases have come back to even. If you enter a casino with $1000 dollars in hand, sit down at the table and lose much of it in record time, only to find yourself on a huge win streak to make that $1000 back, how eager are you to keep playing? Especially when you might not have a job and family to feed at home… I'd take the money and run too. They will feel as though they won even if they leave the house with their same $1000 in hand.
So give it some time, there is a lot that has to happen just above current levels. A look at the stone wall in the ES below.
So the question then becomes, what can get us through said stone wall? That is where a little sentiment and a statistic making the rounds around Wall Street go a long way. Extreme levels of pessimism (think like a contrarian) and cash levels among fund managers at the highest levels since post 9/11 terror attacks (think like a contrarian again).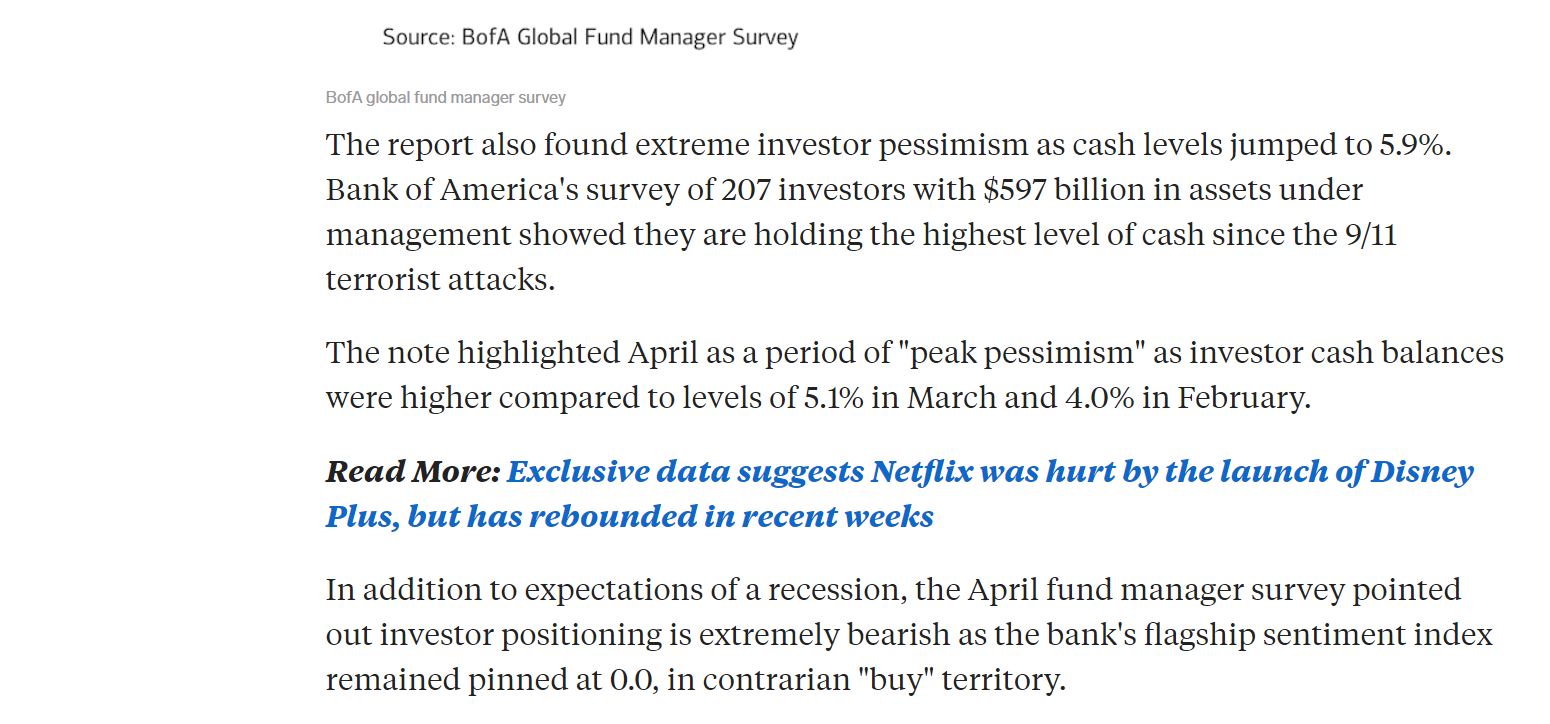 In other words, folks who are paid to manage money are largely on the sidelines with higher portions of their portfolios in cash than in close to 20 years. That is fuel under this fire that may become the needed boost back toward positive territory.
As I finish this post, a headline has hit the wires:

Optimism always wins. And don't you go forgetting it.
Trent J. Smalley, CMT