It's frequently quoted in the financial media that the U.S. is the best house in a bad neighborhood in terms of markets in which to invest. While warnings of economic growth slowdown, negative interest rates and geopolitical turmoil are abundant, a common theme is that the U.S. Stock market is one of the last places to achieve positive alpha. While it's true our economy shows signs of relative strength and our stock indexes YTD have posted significant gains, one lesser known market has outperformed nearly all of our major benchmarks: Russia.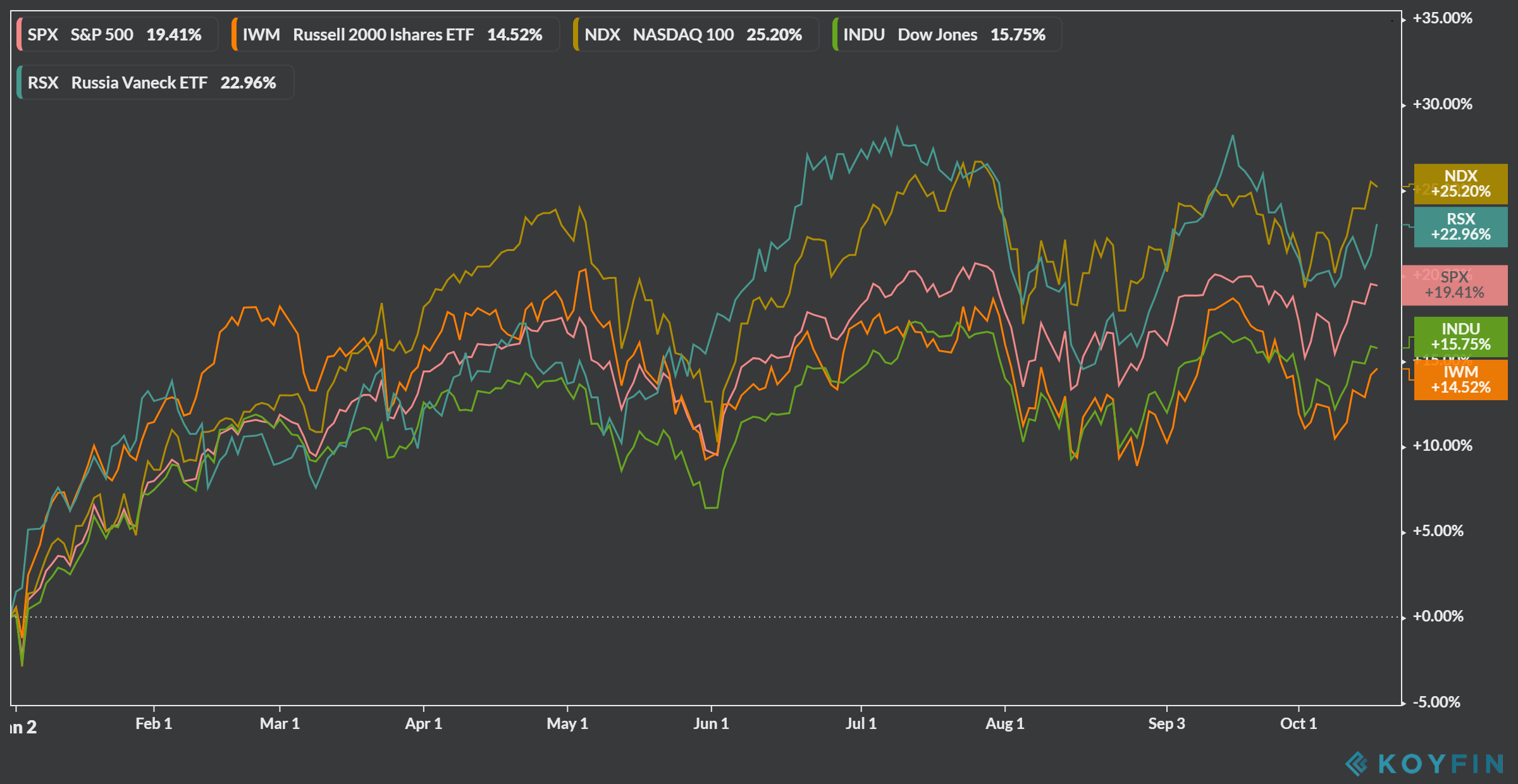 The RSX ETF replicates the price and yield performance of publicly traded companies incorporated inside Russia. As you can see from the chart above, only the technology heavy NASDAQ Index is outperforming the RSX YTD. Specialty fund managers that explore emerging markets have long sought after opportunities in developing nations as they grow and become more incorporated with the global economy. While much has been written the past couple of years about the underperformance of European markets, Russia is a true diamond in the rough. It is up nearly 23% in 2019, and from a technical standpoint, may have a lot left: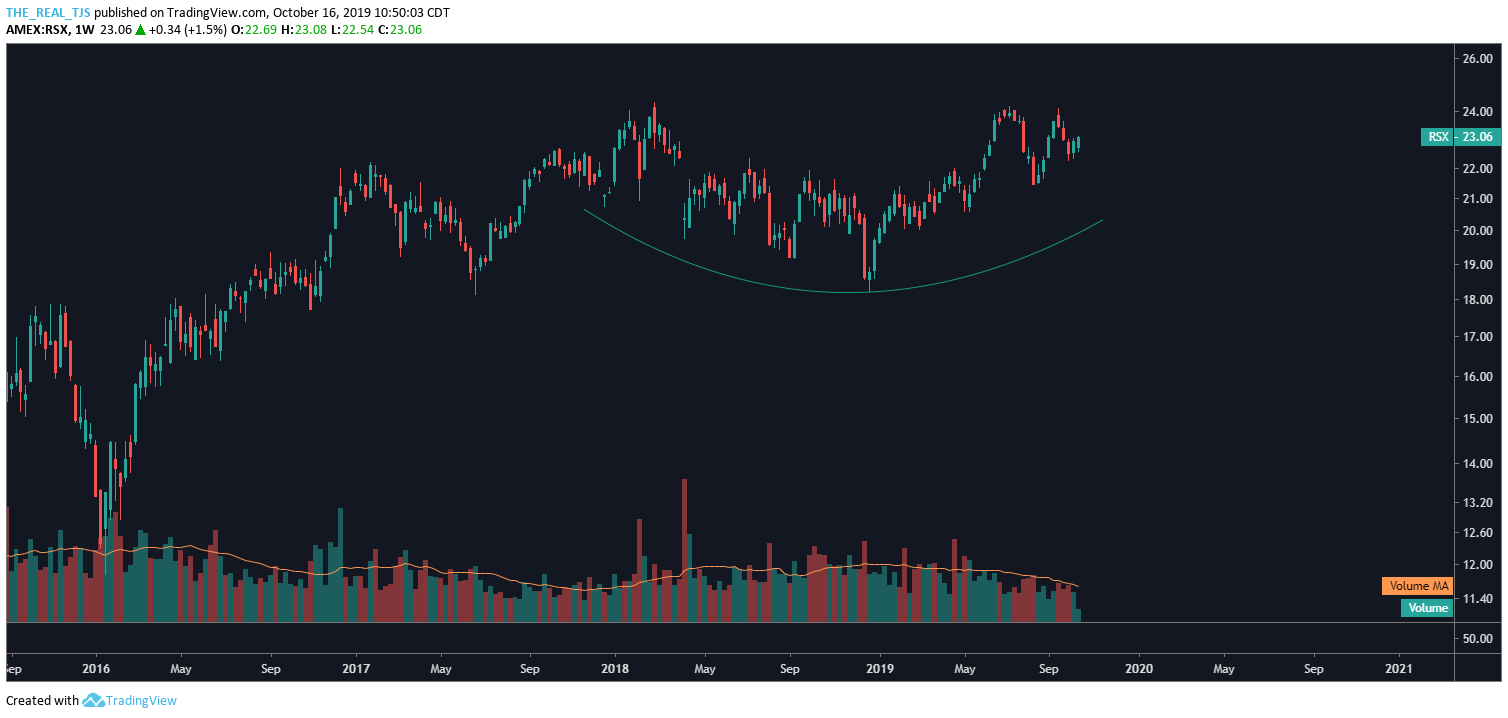 After a strong impulsive move higher, the weekly RSX chart shows price basing, which could mean a high probability of continuation in the direction of the primary trend. A Cup and Handle may be in play.
So how does one get exposure to the Russian Exchange? The Moscow Exchange currently has about 220 individual listings. However, without an understanding of these companies' accounting standards and governance, I wouldn't personally take single stock risk. For our purposes I would use the $RSX ETF as it will give you broad exposure to the market.
In sum, I wanted to bring your attention to a market that has quietly outperformed nearly every other stock index in the world this year. You won't hear it touted on financial news networks here stateside but it deserves a look as it may be set to make its next leg higher.
Trent J. Smalley, CMT