When I was a youngster, video games were an activity to pass the time. My neighborhood friends and I spent hours upon hours in front of our Nintendos, Segas, and Playstations. We were pretty competitive and some matches even got fairly heated. But at the end of the day these games were just that.
Today, gaming is is roughly a quarter of a trillion dollar industry and counting. Gaming which was once a hobby is now a full time career for some, with many others aspiring to achieve gaming greatness and the riches that can come along with it. Those skilled enough to compete at the highest ranks might compete in arenas much like they see their traditional sports superstar counterparts: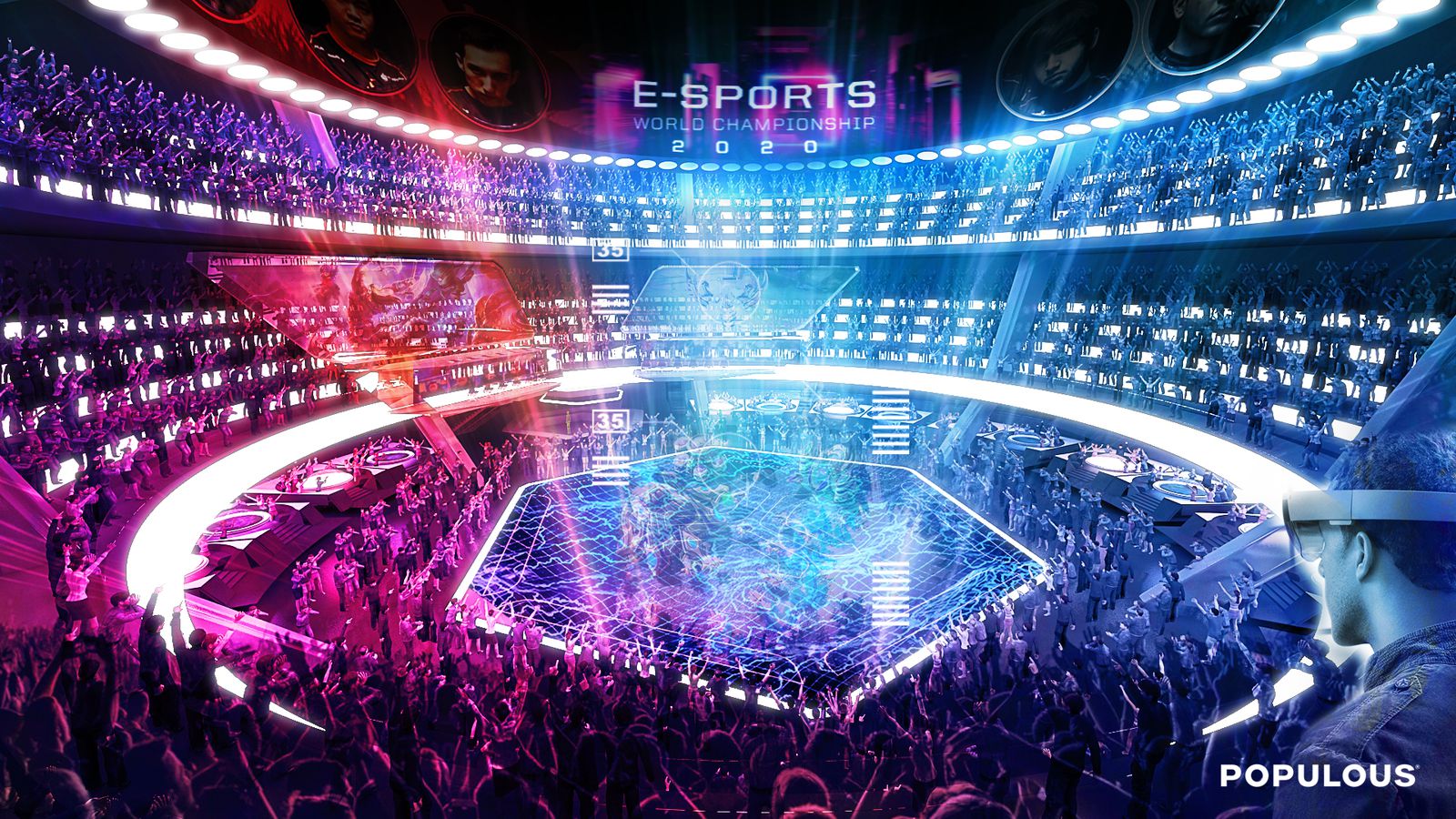 At the outset of the quarantine, I jumped back into gaming and picked up a PS4 Pro. While I can hold my own in some online games, I hold no hope of becoming a professional. I will likely never put a dollar in my pocket from playing a video game. Profiting off of the companies' stocks behind this revolution though? That is more in my wheelhouse. And while I have traded in and out of many of these names over the years, I am planning to find room for a select few of them in my long term holdings.
If you want to gain exposure to this group via ETFs, I like two of them. ESPO and NERD (yep, that is the symbol). Both have been exhibiting relative strength recently, and both are back near their pre COVID highs.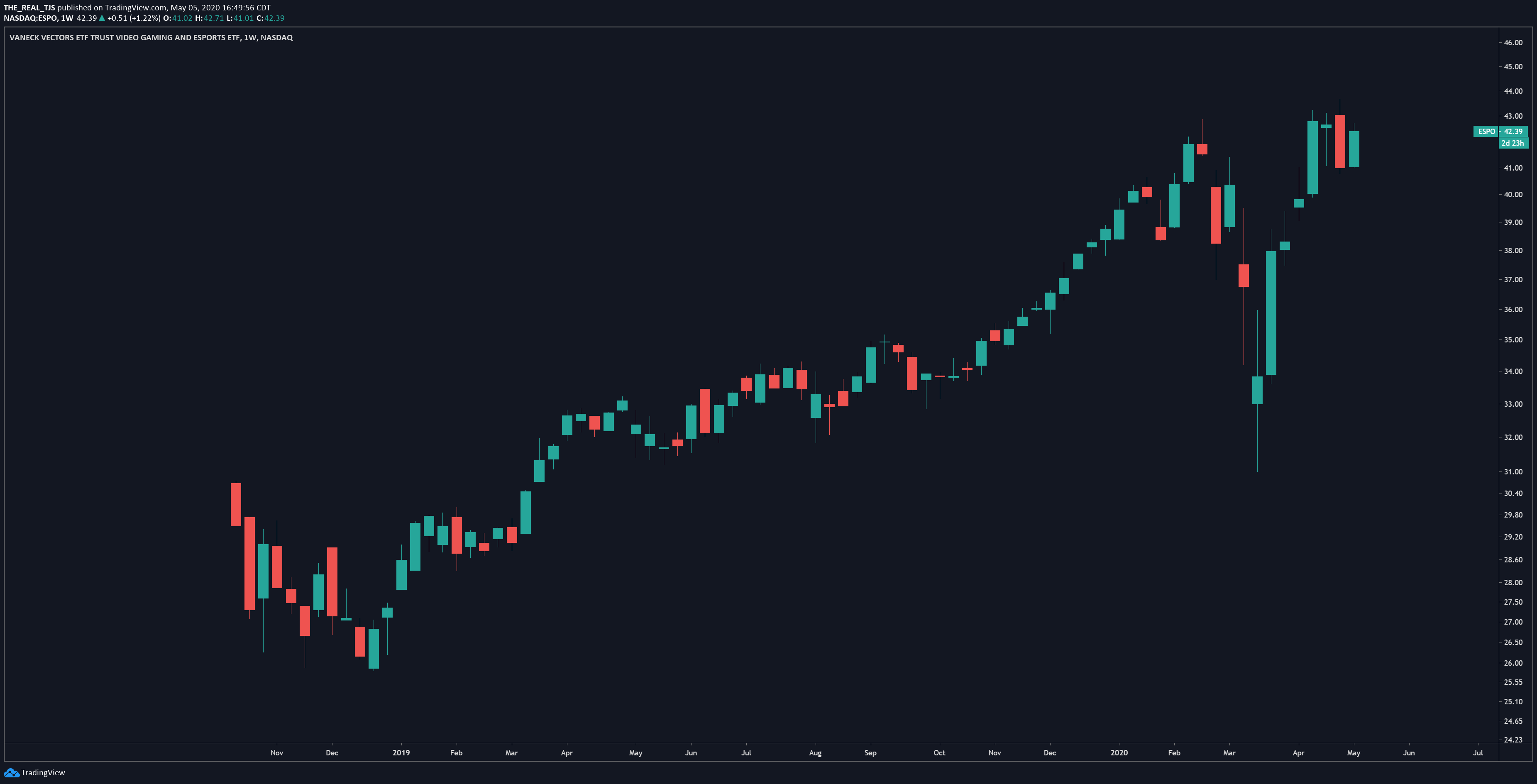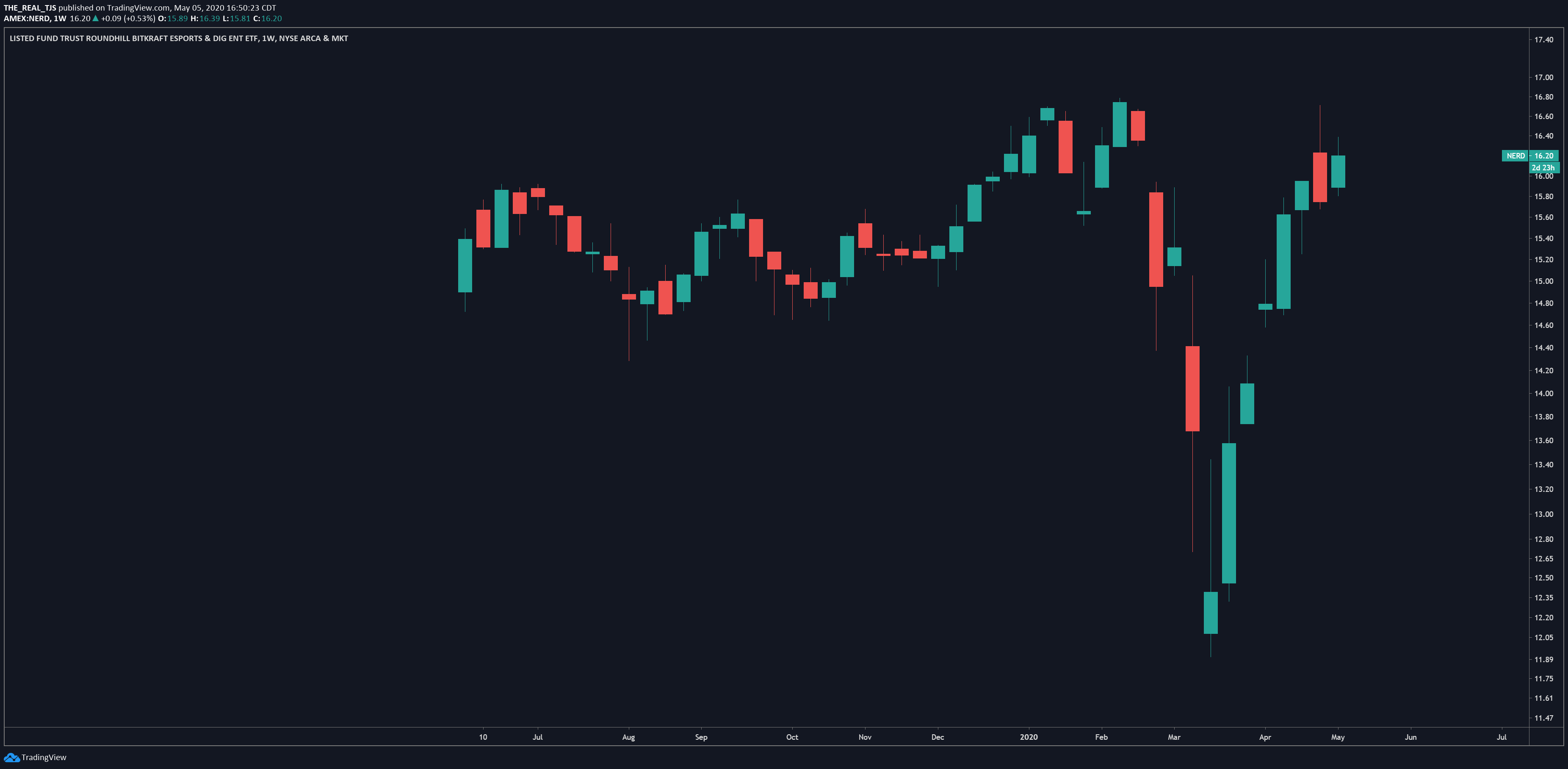 If you prefer individual stocks like I do, my favorites include the following:

I own both ATVI and EA already and am looking to take a small stake in TTWO before they report earnings this week. A breakout and hold above the $130 level will be constructive going into the summer months.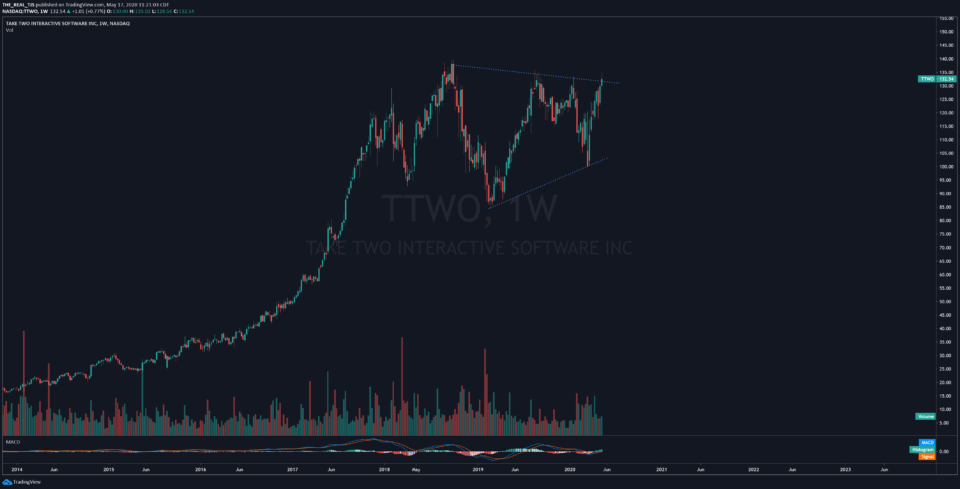 This is a theme which I think will only continue to grow and exposure to this group for the long term is a must own.
I hope you have a great weekend and back with more soon.
Trent J. Smalley, CMT