Over the past couple of months we have seen biotechnology stocks take turns breaking out, oftentimes in a big way. As early as three months ago I began seeing this group as a whole setup in a bullish fashion. I highlighted this both on Twitter as well as in "The Chase For Performance Is On." While the respective biotech ETFs have gotten a bit overbought, individual setups are still a plenty.
In my weekend scans I came across several I think will lead to outsized gains to the upside, one of which I will highlight here. Take a look at Nektar Therapeutics: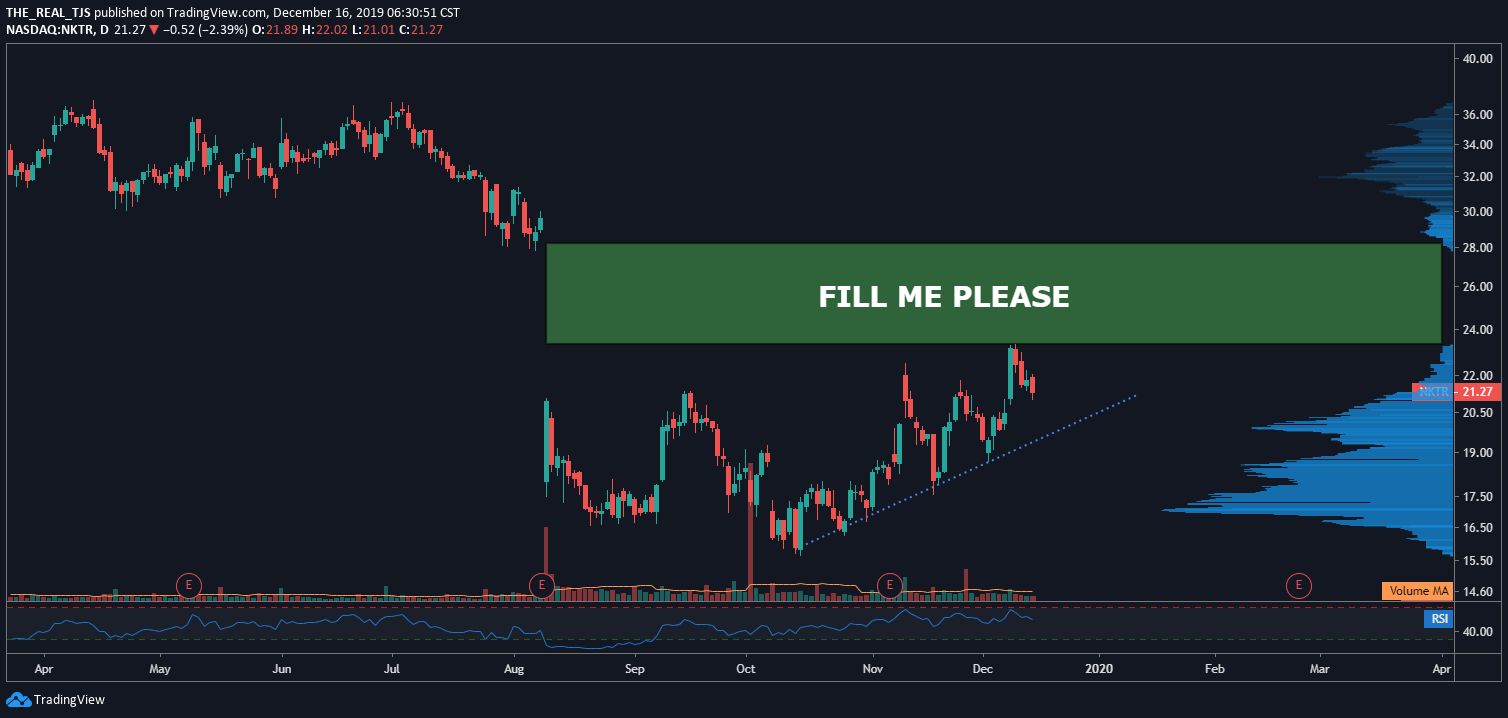 The company itself is a research-based development stage biopharmaceutical company that discovers and develops innovative medicines in areas of high unmet medical need. Their R&D pipeline of new investigational drugs includes treatments for cancer, auto-immune disease and chronic pain.
The chart speaks for itself. Price is supported from below by volume built up over the course of the past several months after $NKTR sold off following their August earnings release. Above $23 and change you have a gap that is itching to be filled. This would take price up $5 per share or roughly 18%. Knowing how biotech has performed as of late, I don't think a gap fill in the next 30-45 days is out of the question.
Unless the stock sees a total breakdown (never out of the question), I will be taking a blend of stock and options in January and February. This is for a trade.
Define your risk to the downside, position size appropriately, and let's see if $NKTR can get our 2020 off to a great start.
Back with more soon.
Happy Monday!
Trent J. Smalley, CMT