Good morning and happy Tuesday to you all. I wanted to give a special thank you to any and all veterans out there who have followed Omahacharts. Without your sacrifice to this country, our freedoms and safety we enjoy everyday wouldn't be possible. Your bravery, sacrifice and courage do not go overlooked here so thank you once again.
It has been a while! In my last post I detailed some rotation I was seeing. It is in these environments marked by rotation among stocks that I thrive. The market has been much less headline driven as of late, giving way to a stock picker's paradise. Correlations among stocks are low and myself and my trading group are back to trading much more, and doing much less overall market analysis. I will just say that it has been a very profitable past few weeks, and I think this environment is here to stay to finish out 2019.
As for what is working: We have picked off big wins lately in retail stocks, apparel, China Internet stocks, and shorts in some over extended software names. Most recently we are seeing rotation into some biotech and regional banks. I picked up $XBI and $KRE just yesterday. For some idea flow, take a look at an up to date RRG of the landscape of industry groups of interest: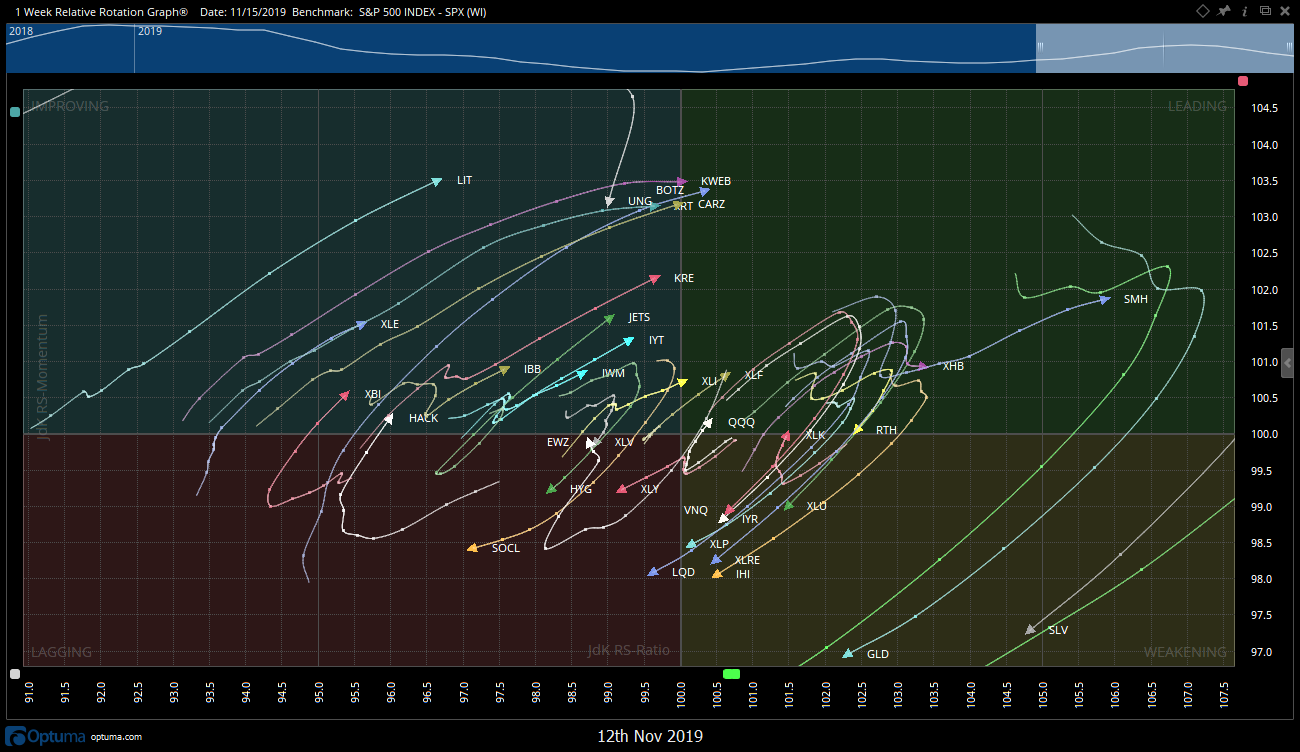 There will be some big(ish) news coming soon from the desk here in Omaha and I will update you very soon on this.
In the meantime, feel free to email me trent@omahacharts.com or @omahacharts on Twitter if you are need of some trading ideas going into year end. Let's see if we can finish 2019 strong and treat our families to a great holiday season.
Back with more real soon.
Trent J. Smalley, CMT