(Please consult your own financial advisor before acting on this recommendation brought to you by a guy who likely knows way more than your financial advisor.)
I've had my eye on an ETF for the past couple of weeks for a long term buy. The iShares U.S. Healthcare Providers ETF (IHF) is setting up as a long based on multiple layers of analysis. The first being rotation into the Improving Quadrant in the weekly RRG: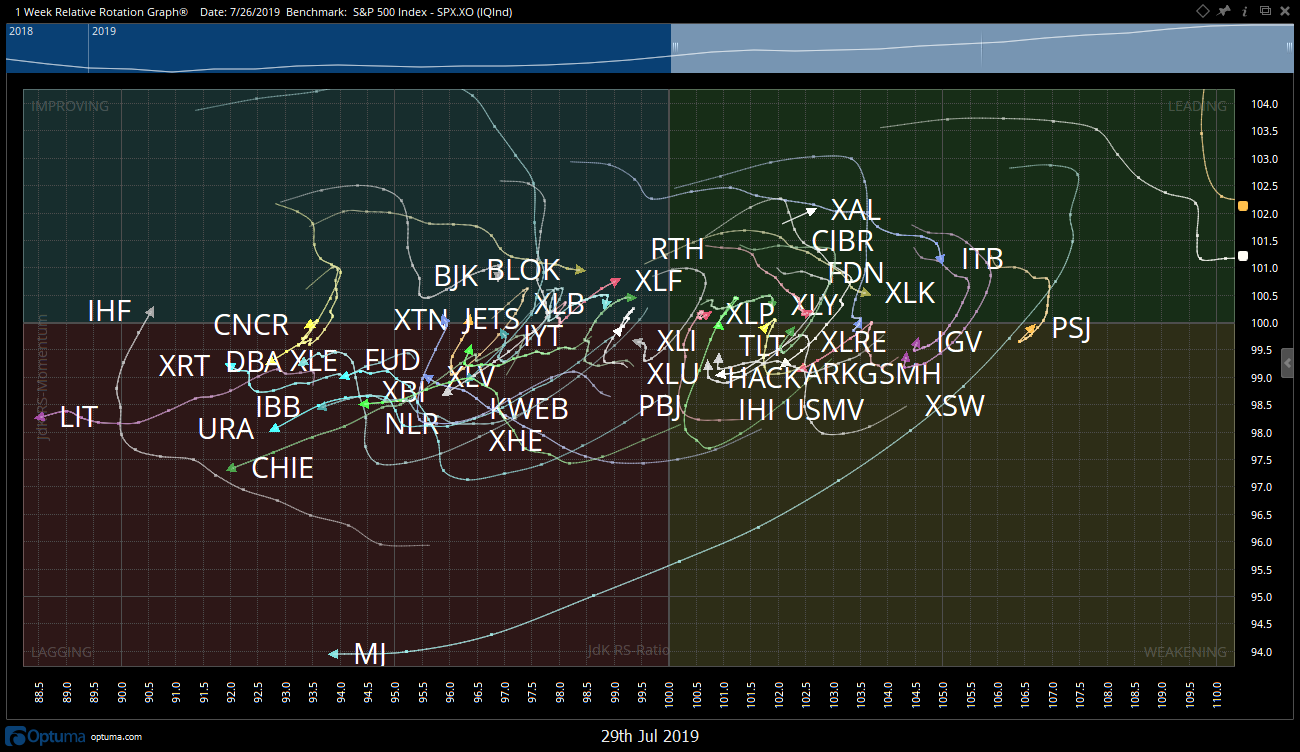 The top 10 holdings include the following: UnitedHealth Group Inc, Anthem Inc, CVS, Humana, HCA Healthcare, Lab Corp of America, Cigna, Centene, Wellcare Health Plans and Quest Diagnostics. About half of them have reported earnings already this quarter with half left to go. If we see at least semi-strong earnings from the remainder of the group I think we will have a confirmed double bottom setting up on the weekly chart which is a powerful long setup. Take a look: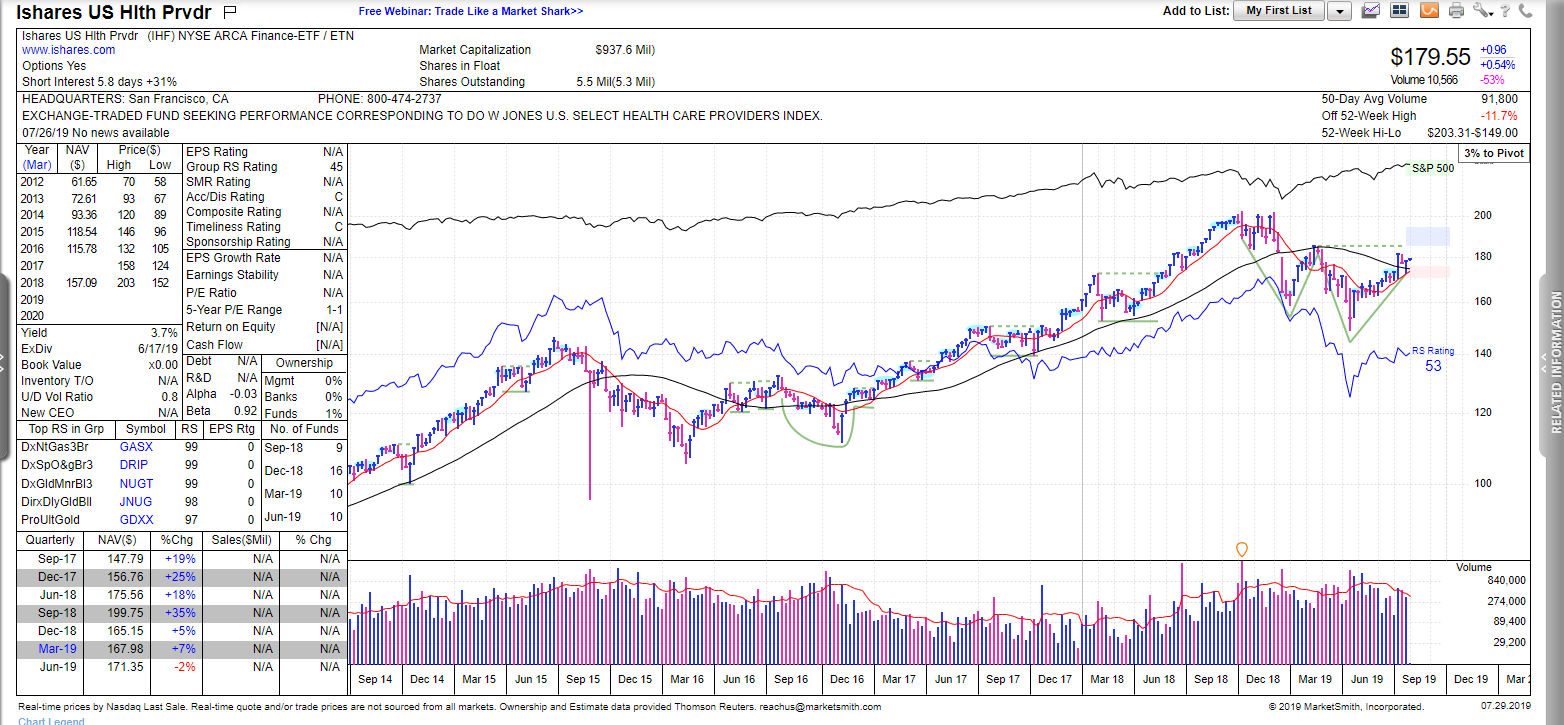 Shown on the above weekly chart of IHS you can see the makings of a double bottom pattern taking shape. In fact, we are nearing the confirmation point of the pattern where a long setup would be warranted. In double bottoms, you have a "W" shaped pattern in price, and in a perfect world the second leg down will undercut the first, shaking out the weak hands. We have just that here in IHF. All that is left is for price to confirm a breakout above and through the midpoint of the "W" highlighted by the green dotted line. I think this will be the case once a few more of the names in IHS report in the next weeks.
I have brought you the setup. How you choose to get involved is your prerogative. I like it here assuming we get a confirmation of the double bottom pattern and will look to add this ETF to my long term holdings should that be the case.
Happy Monday!
Trent J. Smalley, CMT