Over the past several years I have developed a love/hate relationship with the energy sector. Personally I have been underweight this group for some time as my attempts to time it have been unsuccessful in the past. Individual energy stocks are somewhat hostage to the price of Crude Oil, one of the more manipulated markets out there. They often have a highly positive correlation to crude so getting involved in the stocks themselves necessitates an understanding of what may happen to the futures.Take a look at a few charts so you can see what I mean…
Crude Oil Futures: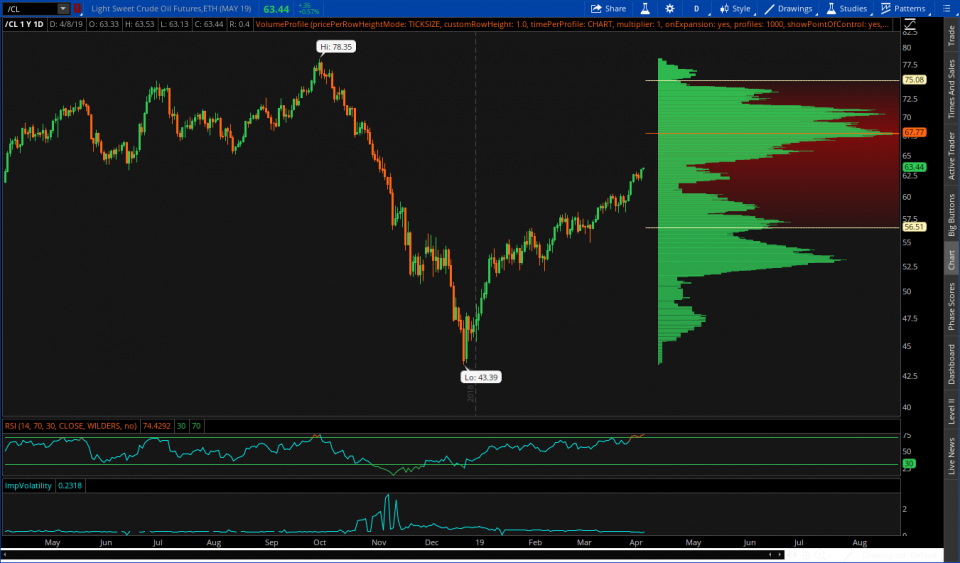 XLE Energy Sector ETF: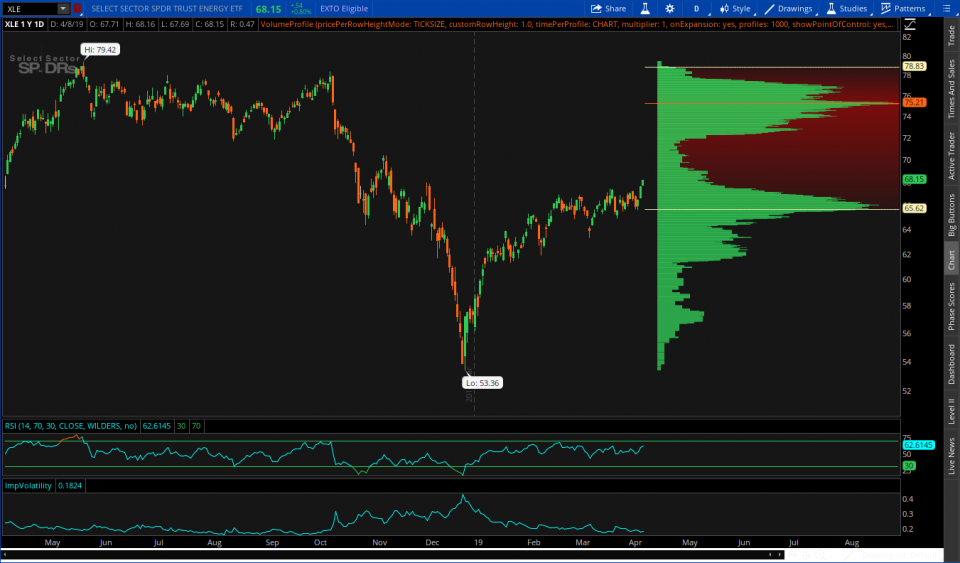 And the top 2 holdings of the XLE: XOM and CVX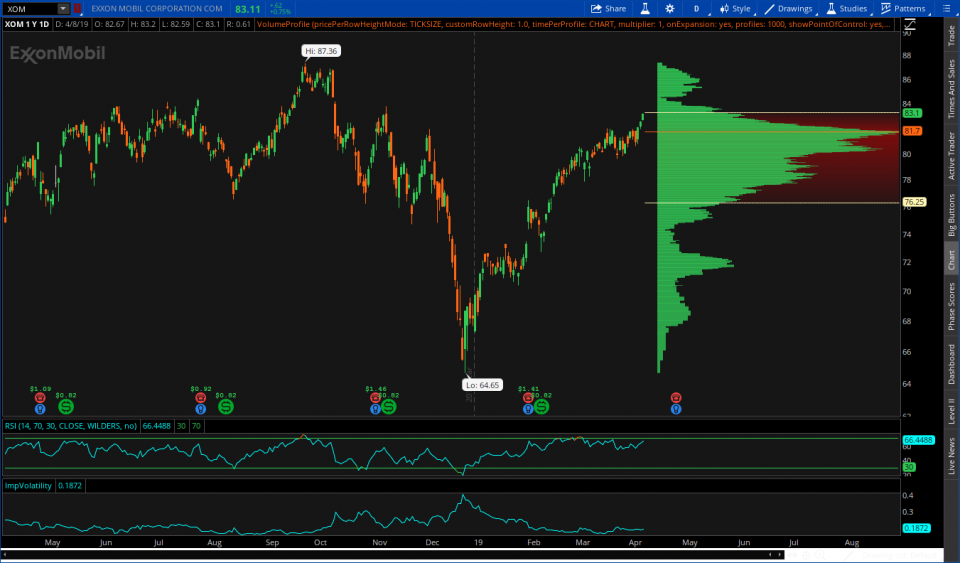 Here is a snapshot of the holdings of the XLE this morning: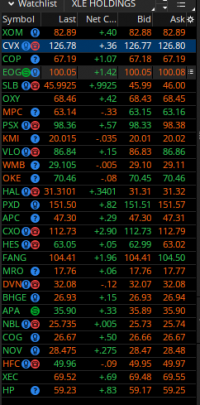 Aside from owning stock for the long term in HAL and CRC, I have no short term exposure (trades) on in this space. That will likely change this week.
You will be the first to know when I do.
While I haven't been accurate in my timing of this group in the past, I'm looking to redeem myself here. I think it is time to add some oil / energy exposure on both a short and long term basis.
You heard it here first.
I hope you all have an excellent week!
Trent J. Smalley, CMT