"The game of speculation is the most uniformly fascinating game in the world. But it is not a game for the stupid, the mentally lazy, the person of inferior emotional balance, or the get-rich-quick adventurer. They will die poor."  – Jesse Livermore
Sadly, the storied career of the undisputed greatest trader of all time, ended in tragedy. The trader and security analyst famous for making and losing millions took his own life in the cloakroom of the Sherry Netherland Hotel in Manhattan.
Police found a suicide note of eight small handwritten pages in Livermore's personal, leather bound notebook.  The note was addressed to Livermore's wife Harriet (whom Livermore nicknamed "Nina") read, "My dear Nina: Can't help it. Things have been bad with me. I am tired of fighting. Can't carry on any longer. This is the only way out. I am unworthy of your love. I am a failure. I am truly sorry, but this is the only way out for me. Love Laurie." (From Wikipedia)
At the time of his death, Livermore's estate was valued at over $5 million.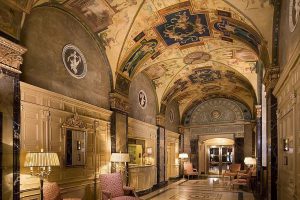 The Sherry Netherland Hotel
For over ten years, I have spent innumerable hours studying markets. My full time profession consists of positioning traders, analysts, financial technology startups, hedge funds, brokers, etc. with tools that attempt to lead them to profitability. Aside from my duties of the day job, I have traded my own accounts, the accounts of executives who entrusted their money with me, passed all three levels of the CMT Exams, and read and probably reread all of the classic books on trading and investing. Someone recently asked me a question which I hadn't given much thought to in some time…
"If you were brand new in this business, and wanted to become a full time trader, where would you start?"
The first response that came to mind without having a chance to think about it almost made me sad, "Don't start. Stay away, you are just going to lose your money."
Over ten years in the business and that is the best I could come up with? "Don't start."
For the vast majority of people that is the correct answer. Trading for a living is no easy task and your chances of being profitable over any significant time period are slim to slimmer. Whether you speculate in equities, derivatives, foreign exchange, or cryptocurrencies, your chances of success over the long term aren't good. Whether you analyze the market with fundamentals, technicals, quantitative strategies, or any other method of analysis, the road to profitability is rocky. 
Over the course of 10 years, I approximate that I have spoken with about 30,000 traders. From guys (and gals) that are brand new, to those who have over 50 years of experience in financial markets. I have friends who are managing partners of trading firms, brokerage houses, CEOs of investment management companies and heads of operation at prop trading firms. My personal experience coupled with having an extensive network of peers in this industry has afforded me a unique perspective into what it takes to buck the odds, and increase your chances of speculating profitably. That is the purpose I hope this article serves as a starting point for someone out there who may come across it and has the very same question I was asked the other day…
"Where should I start?"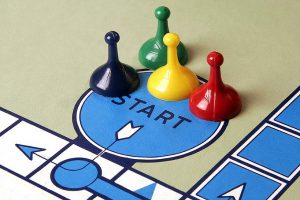 Before you put any money to work, you need to spend time with someone who has extensive experience putting their own money at risk. I am not talking about your uncle Louis who bought Apple Stock at $20 per share and is still holding and going to bed at night thinking he is Nostradamus. That is investing, not trading. I am not talking about people that are selling trading signals, pitching penny stocks, or a get rich quick scheme. They do not exist. Anywhere. I am talking about someone who is willing to put in a lot of hard work learning and perfecting a specific skill few have mastered.
I am building out a list on this site of services that I use, know personally and would recommend to any one who aspires to take this business seriously. This list will grow and change over time but will always be selected based on whom I know to be a value add in taking you to the next level. That list can be found here:

A brief explanation of what each one can do to increase your chances of success:
If you are, or aspire to be a futures trader I believe that tools that S5 provides can teach you the most important aspect of trading: Risk Management. I have worked with them since their inception, and they place a heavy emphasis on trader education, curbing losses due to emotion, staying on the leading edge of technology, and providing a level of service you won't get at a big box broker. The individual attention I have received from them rivals the best I have seen, in and outside of our industry.
One of the best all around trading platforms available. Consistent innovation, great analysis for option traders, and plenty of learning material available. I have used TOS for close to 10 years and probably will for 10 more.
"I lose less trading with Jeff" is a motto we have over at TA. Trading Addicts is a live, open to close webinar where the majority of the members are industry professionals. Jeff teaches a method of trading that you won't find in any of your traditional technical analysis books. Being a member of a trading room can significantly reduce your learning curve as you find your way in the markets. If you are in search of a room that is available from open to close, where you have unlimited access to a full time trader this is your spot.
Todd Gordon is a friend and mentor who you may have seen on CNBC. He specializes in Elliott Wave Principle, sophisticated technical trading, and option strategies. I would look to Trading Analysis once you have a grasp on the fundamentals as his methods aren't for the Sunday Golfer, if you will. I have learned a lot from Todd and look forward to partnering with him more in the near future. If you really want to get into the markets and get your hands dirty with some of the more abstract and complex methods of analysis, Todd is your guy.
Optuma is a powerful platform which marries technical and quantitative analysis. Once you have a strategy and trading plan in place, Optuma allows you to test your strategy and will give you a quantitative overview of how your hypothetical strategy would have performed over the time period in which you tested it. Much of what Optuma is capable of is not available on other platforms and will help you to know your probability of success statistically. For the more math inclined, I would highly recommend you take a look at them. Optuma has changed my trading approach and taken nearly all of the emotion out of my trading decisions.
More specifically, their Exodus Market Intelligence Platform is a service that I use for idea generation, monitoring seasonal trends of stocks and industry groups, and look to in order to generate ideas. Exodus has a built in trading algorithm designed to alert users of stress points in the market. Money is made at market extremes and Exodus will not only find those extremes for you, it will tell you how successful you would have been trading those extremes in the past.
I use other tools as well and the above isn't a fully comprehensive list. They are however the diamonds in the rough of a space that is unfortunately filled with scam artists, signal pumpers and frauds. The above list cuts through the BS and gets you started off on the right foot, saving you thousands of dollars and years of time.
"It is literally true that millions come easier to a trader after he knows how to trade, than hundreds did in the days of his ignorance." – Jesse Livermore