The streaming television giant is set to open nearly 50 points lower this morning after reporting they missed new subscriber growth projections in the 2nd quarter. Shares of NFLX had nearly doubled on the year so far as shown by the chart below.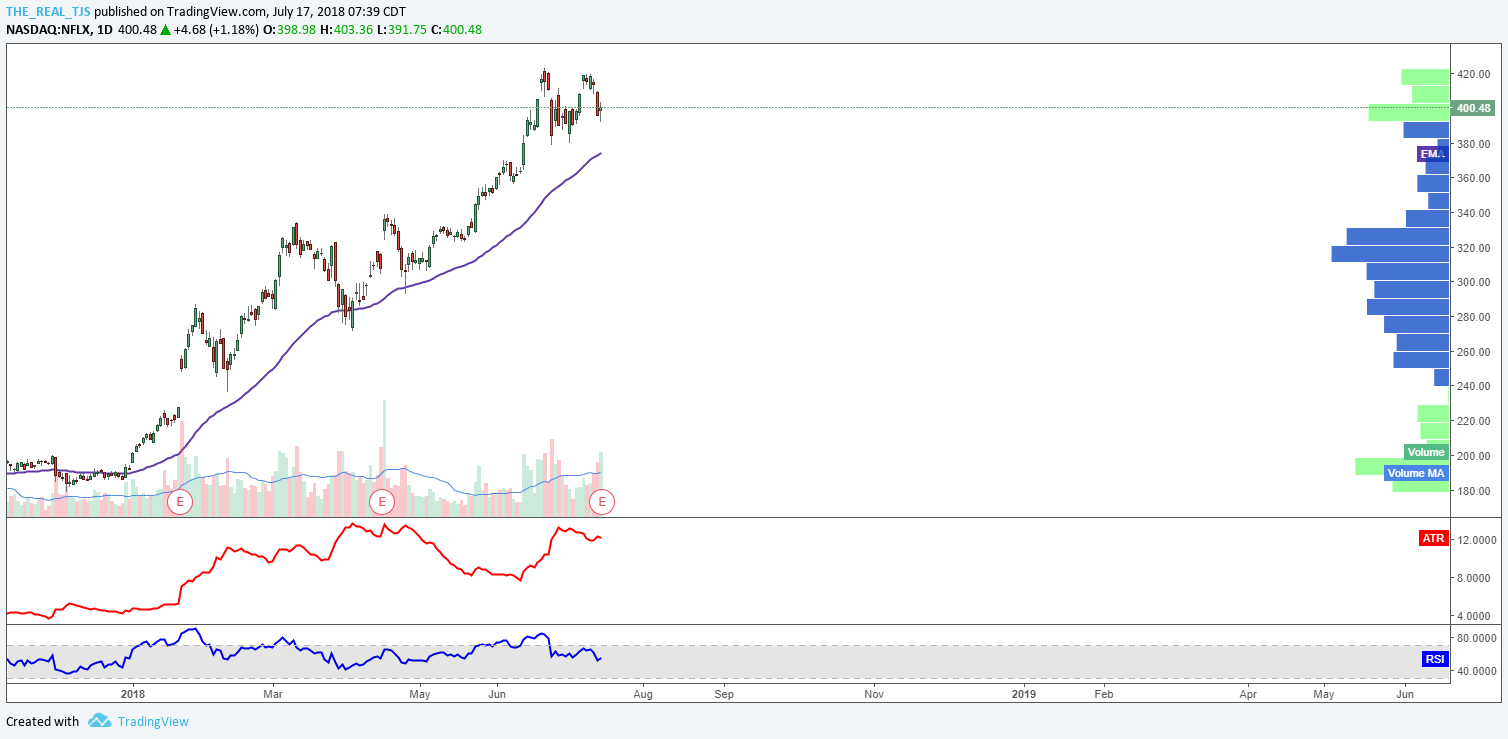 Two years ago a similar selloff occurred when shares sold off sharply following a quarterly subscriber miss. That turned out to be an excellent buying opportunity. While we never know for sure if this is a similar opportunity at hand, we can make some projections based on technical levels and an understanding of price action.
Shown here are two price levels where I would be interested and then very interested in taking a position from the long side.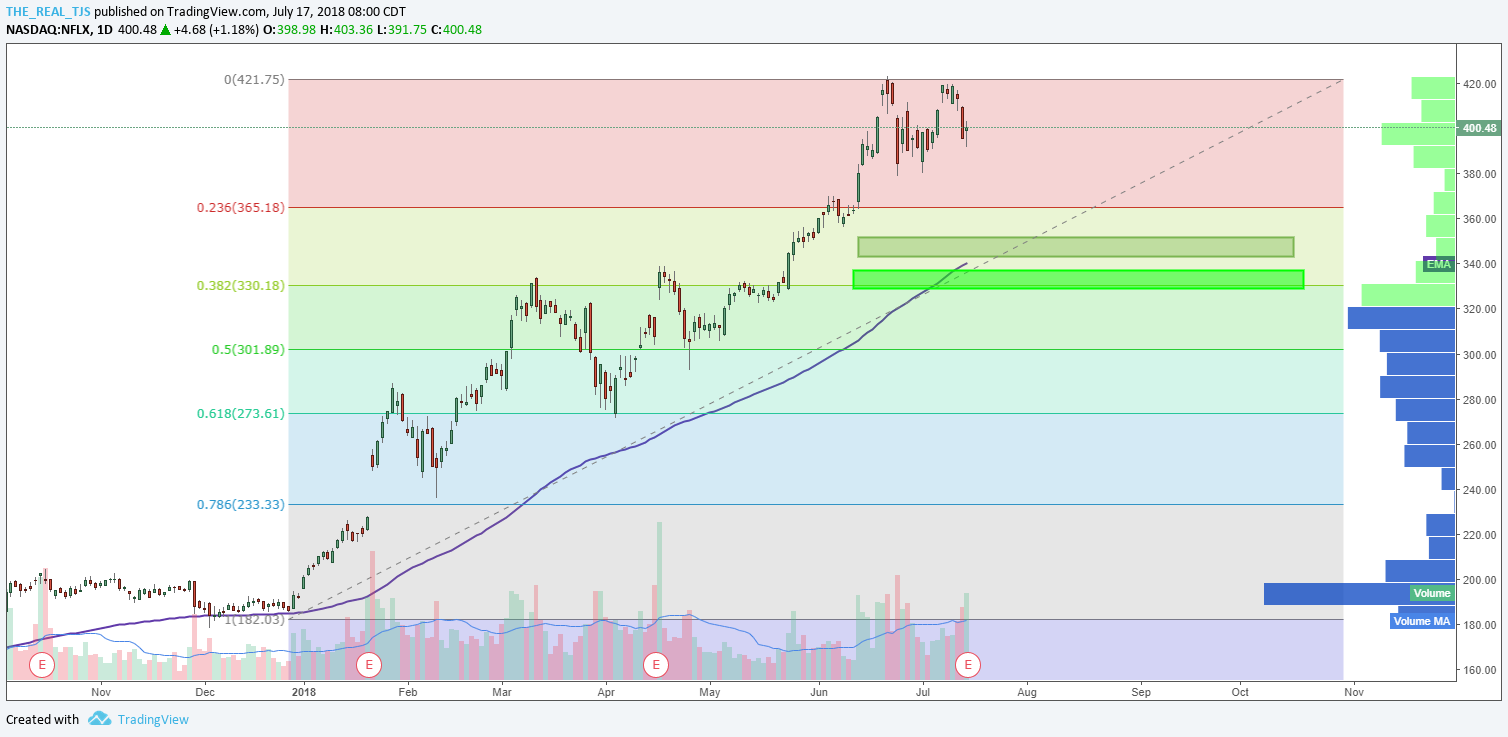 The bright green level is the 38.2% Fibonacci Retracement of the 2018 rally as it stands now. This coincides with the 100 day exponential moving average of price as well as an area of volume support as shown by volume at price. We can consider this an area of confluence; where three measures of technical support align, strengthening the case that a long near this area is prudent.
I will be using options to take a position if price comes into this area today, or any time in the coming days.
Past selloffs have been opportunities in this name.
Will this time be different?
What say you?
OC