If you trade the overall indexes, you have to take a look at buying this dip. I have written fairly extensively over Mathew Verdouw's proprietary Optex Bands. I would explain more in detail here but I want to get this out while you still have a chance.
At the bottom of the chart below you have the Optex Bands. I want to make this simple. Buy when you enter the green zone, sell when you enter the red. This is a highly accurate short term trading indicator. You can look back at the last several times we hit "The Green Zone" and see what has happened.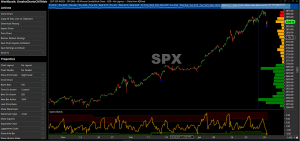 I hope this gets to you in time.
Take care out there.
OC