Welcome to a new week! As I was sorting out 2018 taxes at the end of last week, the Chinese Internet ETF KWEB was rallying to the tune of 4% on Friday. Many of us traders who have been around a while have a storied history with the Chinese Internet Stocks. They are great trading vehicles, and when the group begins to move up or down they often do so in an identifiable manner. Let's start with a chart of the ETF KWEB itself: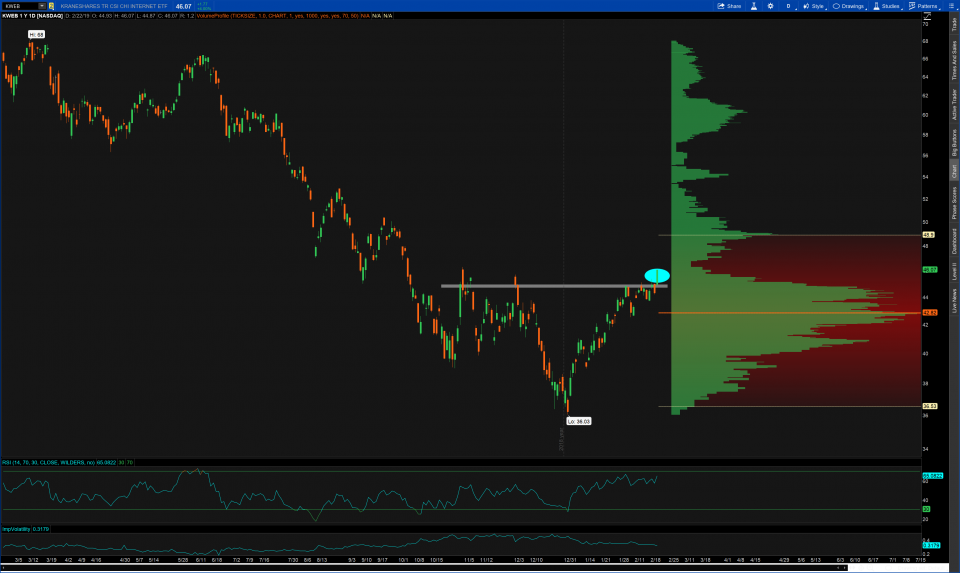 What looks to be breakout will need to be closely watched in the next couple of sessions. With breakouts come retests as levels which were once resistance now may act as support. I believe that to be the case with KWEB after going through the individual stocks themselves and seeing breakouts running rampant. Knowing also that from a seasonal perspective, these stocks tend to be strongest in the Spring adds confirmation that more upside may be to come.

The ETF itself is currently trading at a discount to its NAV or net asset value. While it is up over 20% so far in 2019, KWEB is still over 30% below its 52 week high. In short, plenty of room to move higher throughout the spring months as we have become accustom to with this group of stocks.
Some favorites are as follows keeping in mind that I almost always buy on pullbacks to breakout levels: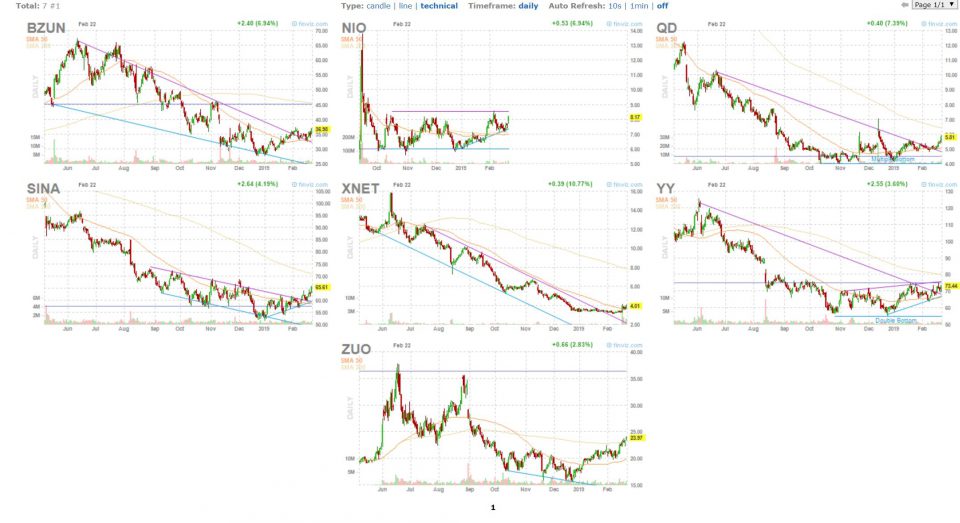 Keep an eye on earnings as the bulk of these report in the first couple of weeks in March. With proper risk management I think we can make a run on this group in the weeks and months to come.
Good luck this week.
Trent J. Smalley, CMT