Pardon the silence yesterday as I was tending to my portfolio that was temporarily (we hope) on fire. Days like yesterday test the resolve of all short term market participants and even send tingles down the spines of those invested for the long haul. Since I both trade and invest for the long term it was a particularly stressful day. For weeks the market has been held hostage to ominous news headlines. Most recently, the increase of Tariffs on China and their threatened retaliation. A taste of what we are dealing with can be seen in these headlines, back to back which paint a different picture completely with regards to a possible outcome: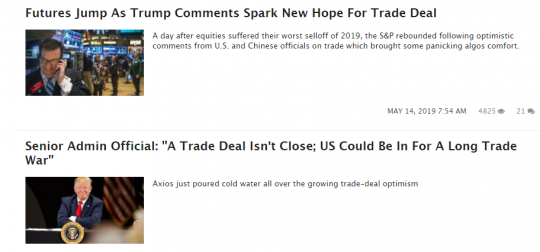 When you are in a headline driven environment your best option as a swing trader is to step aside. We aren't advocates of gambling here and we can't game the newsflow. If you do get involved, risk management is of paramount importance. Fewer positions, smaller sizing and adherence to your strictest rule set is warranted.
As the Global Markets were set in a downward spiral, an unlikely "hedge" was at work in my portfolio. Bitcoin along with other cryptocurrencies, rallied fiercely directly upwards and into the faces of all naysayers. I wasn't around during the Tulip Mania craze of the 1600s but I have personally not seen any other asset move with the momentum and speed when it gets going. Bitcoin of course is back in the news and back in style. If you are finding yourself with FOMO here, you will get your chance. Nothing follows the old standby sentiment chart quite like Bitcoin: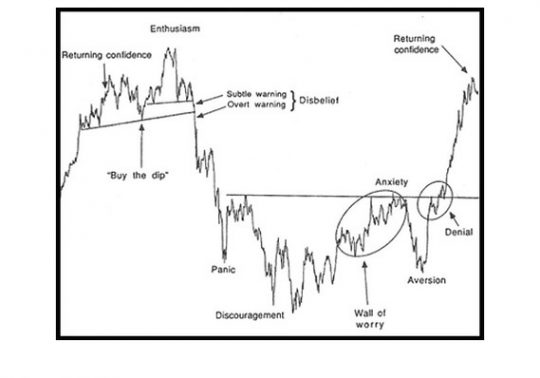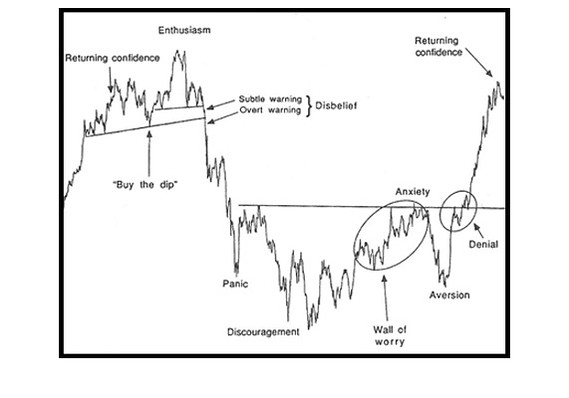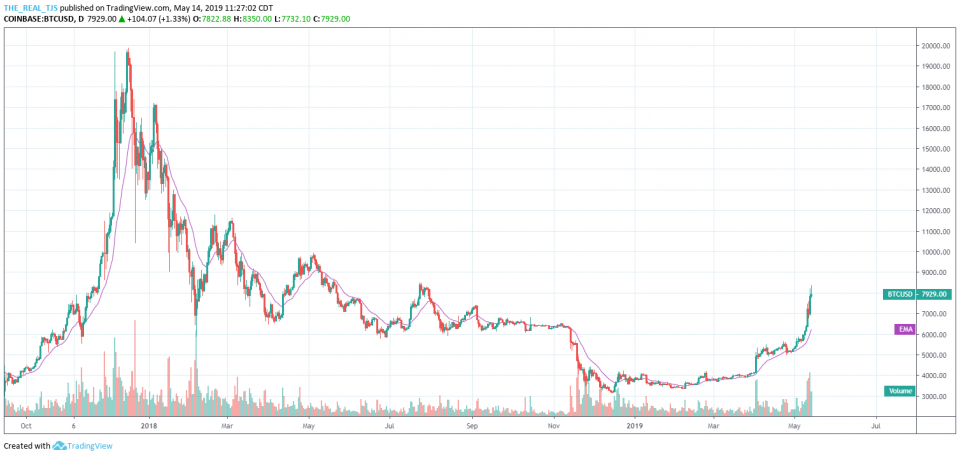 Wall of Worries are followed by Aversion and a pullback should be near. I am a real fan of Litecoin (LTC/USD) here also if you want to take on some crypto exposure.
As for other ideas should you be in need, I got long calls in railroad CSX, bank JPM and added to my cannibis collection via Medicine Man MDCL.
Am I diversified?
Trent J. Smalley, CMT