Four. Maybe five.
Four, maybe five financial newsletters or articles published in financial news outlets in the past week alone fretting about small caps not participating with the broader markets. It is as if we should be ashamed of the gains we've been able to achieve thus far YTD because the inept little runt cousin, Russell 2000 can't get it's shit together.
Welp.It just did.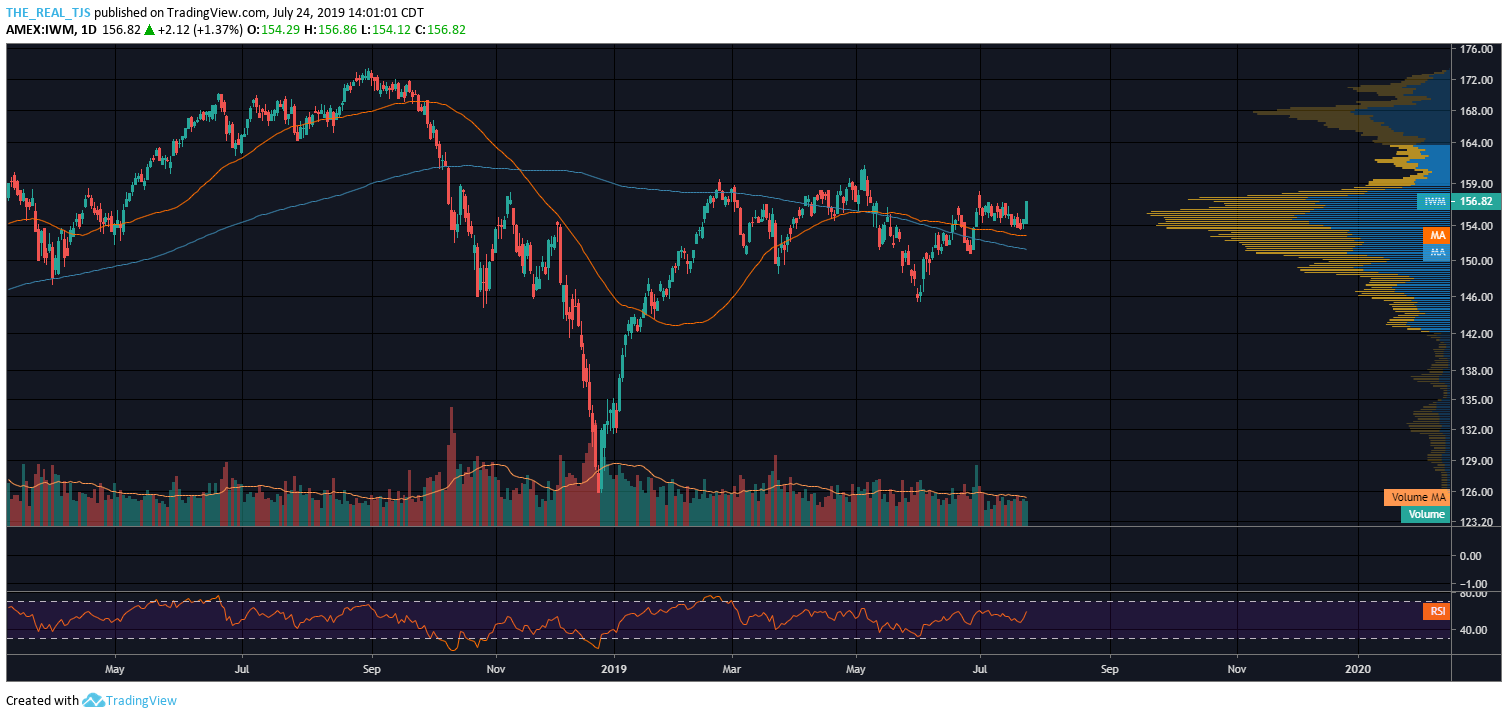 It will be important that today's outperformance in the IWM occurs with greater than average volume. With one hour left to go in the trading day, understanding that 30% of the volume will show up in the last hour, I think it will.
In the word's of one of fintwit's "finest" perma bears, "Risk happens fast and then all at once."
So do gains.
Get some.
Trent J. Smalley, CMT