And just like that, it's May. Let's get right to it… My team and I have taken a position in Philip Morris calls. Not because we condone smoking, but because we are next level market technicians that have about 30 years of experience doing analysis you wouldn't dare. Take a look: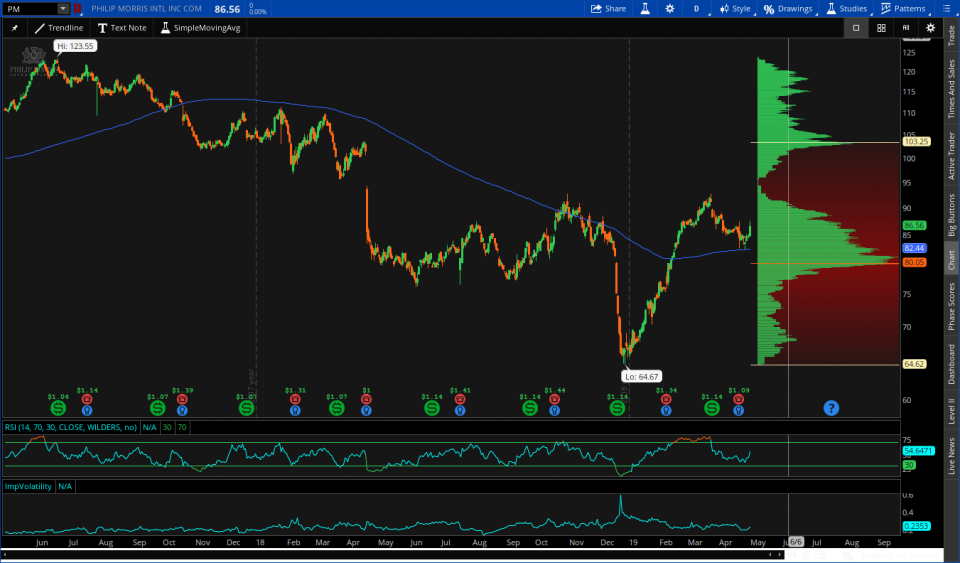 An inverted head and shoulders pattern supported by an up-sloping 200 period moving average, and and thick bubble's worth of volume support just below? We will take this all day, everyday. If you care to follow along, we are in the June 87.5's which will be in the money before you know it. Props to my boy Teddy who spotted this one. PM hasn't been on old Omaha's radar in a while.
The blogs will be picking up significantly in the month of May. Let's see if I can teach you all a thing or two before you set off for your lazy Hampton retreats post Memorial Day.
I wish you all the very best of luck in May. Let's make some money together.
Trent J. Smalley, CMT