I hope you all had a nice long weekend. This week I want to turn the focus toward individual stock selection as the environment we find ourselves in currently lends well to stock pickers. My goal each day is to choose a stock, whether it be a long or short setup, and detail my thinking behind each. I will lay out the risk / reward levels and hope to demonstrate a professional approach to taking a trade. Some may trade options and that is fine, but for the purposes of these posts I will lay out the analysis using the equities only. By the end of the week, my hope is that you come away with a tidbit or two that you can add to your own process.
STOCK #1: CVSI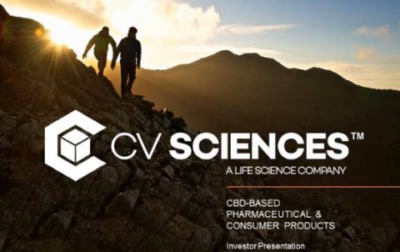 CVSI is a stock that I have written about previously, back when I originally took a position. But as of today, those who missed out on the initial breakout are getting a second chance to get long the stock.
SETUP: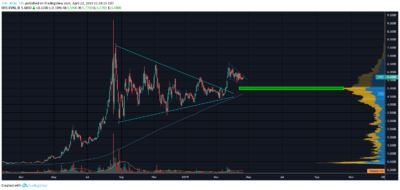 CVSI continues to be one of the better textbook setups in the market. I originally blogged about it back on March 13 (Long Term Position Added In CV Sciences). Since that time, we had the breakout I expected and price is coming back in to retest the breakout zone. Though slight, we can see that the break out from the symmetrical triangle pattern was accompanied by higher than average volume. Support from beneath comes in the form of a high volume node which coincides with the breakout level.
Confirming the trend we have a rising 200 day moving average and as price entered the triangle from below, we expect this to be a continuation pattern. It wouldn't be out of the question to see CVSI pull back near $5 and from there we have an ideal entry. The width of the triangle pattern , conservatively is $4.50 and that could lead to a measured move for the stock close to $10 per share. If you are looking for a short term trade keep in mind that we are in the midst of earnings season.
This analysis leads me to believe we have a risk/reward profile which is skewed in our favor. We have solid support approximately 60 cents below as I write this and the upside is +$4 or more. This is a long term hold for me but works well as a trade as well.
Be sure to check back tomorrow for part 2 of 5 in the top risk / reward setups of the week.
Happy Monday!
Trent J. Smalley, CMT