The world's second largest cryptocurrency Ethereum has broken out as I predicted back on September 3rd.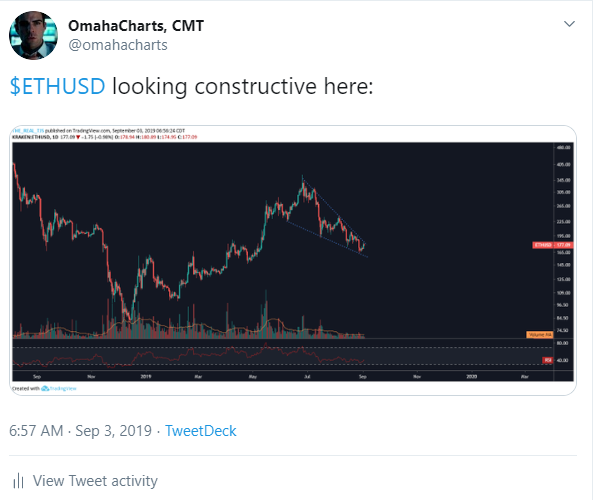 On the back of news that BitPay will now accept Ethereum, we got the breakout with slightly above average volume today: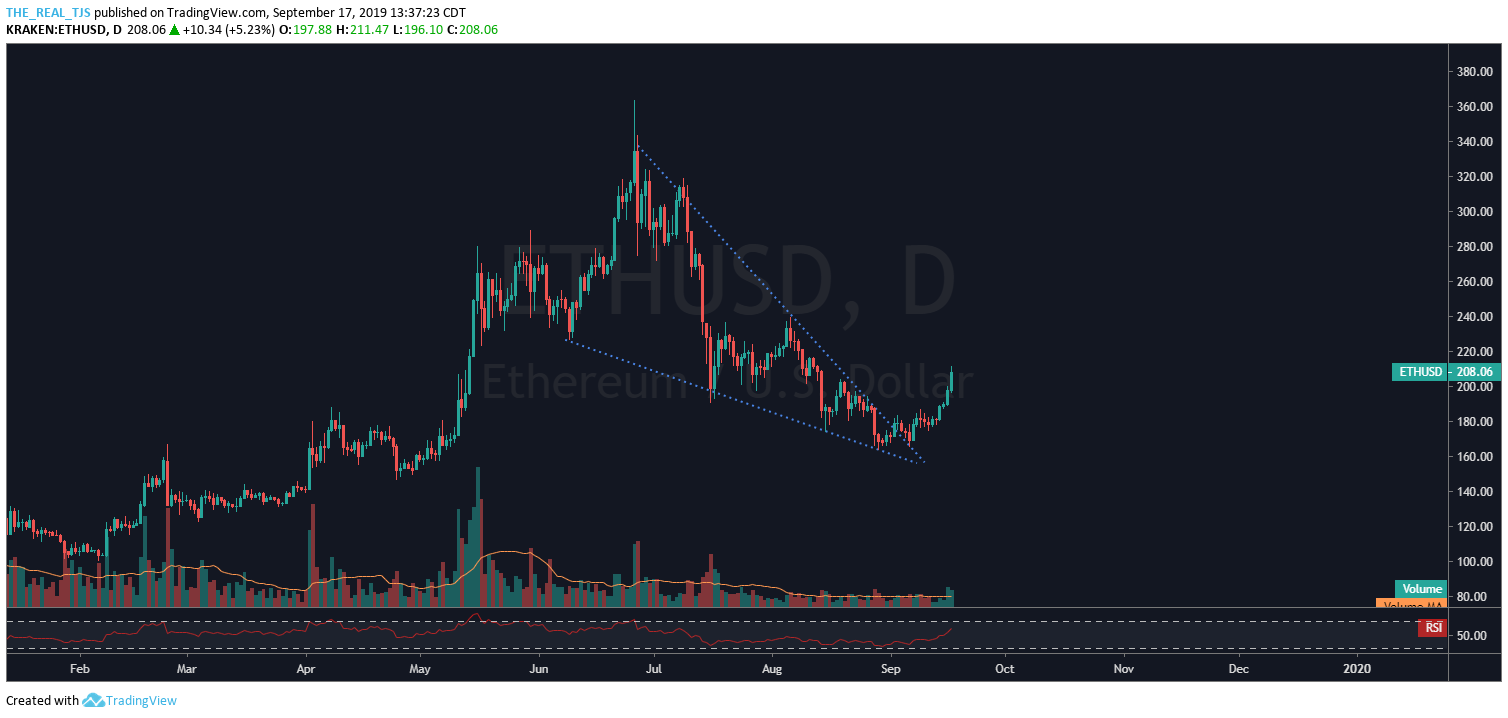 What is much more interesting is the look of $ETHUSD zoomed out. I have spoken before about the sentiment story behind this largely misunderstood asset class. I put forth that the vast majority of those participating in crypto trading and investing don't understand the fundamentals behind them. Which would mean this becomes a sentiment story.
Ready? Okay…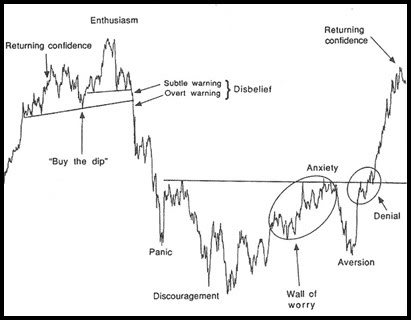 Got it?
Now Ethereum zoomed out: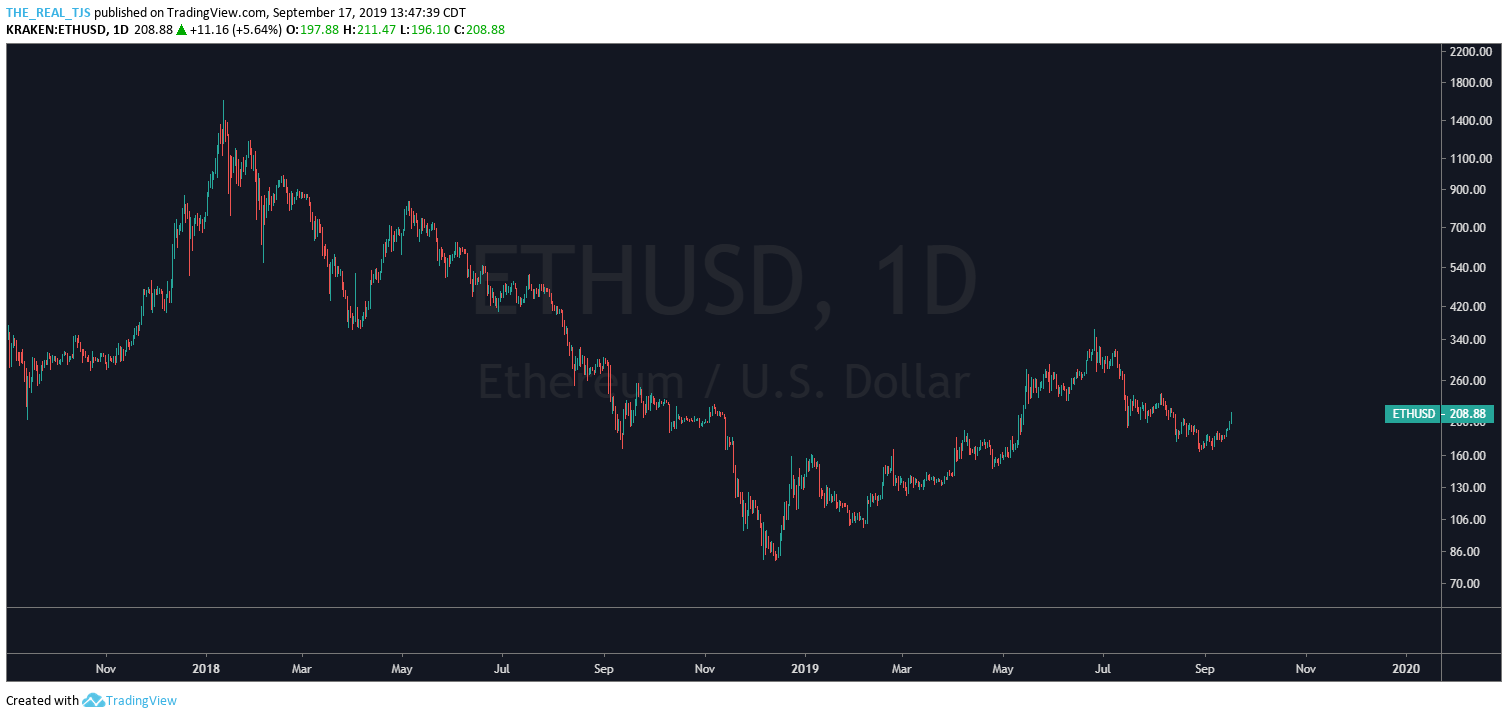 Where do you think we are on the sentiment roadmap?
Trent J. Smalley, CMT