One industry group that has always been near and dear to my heart is the solar industry. This industry and the companies within are working to convert energy from sunlight into electricity and remain a viable form of alternative energy into the future. The industry itself hasn't been without its fair share of growing pains and overall investments in the group overall have lagged the indexes over the past several years:
I've continued to hold some favorites in my long term portfolio from this group and will continue to do so. In addition, I wanted to bring your attention to this group for a short term possible trade setup into year end.
Seasonally, this group as a whole has a fairly pronounced seasonal pattern that manifests itself toward the end of each year. As we can see from Exodus Market Intelligence, December is a month where historically, solar stocks outperform the overall market on average: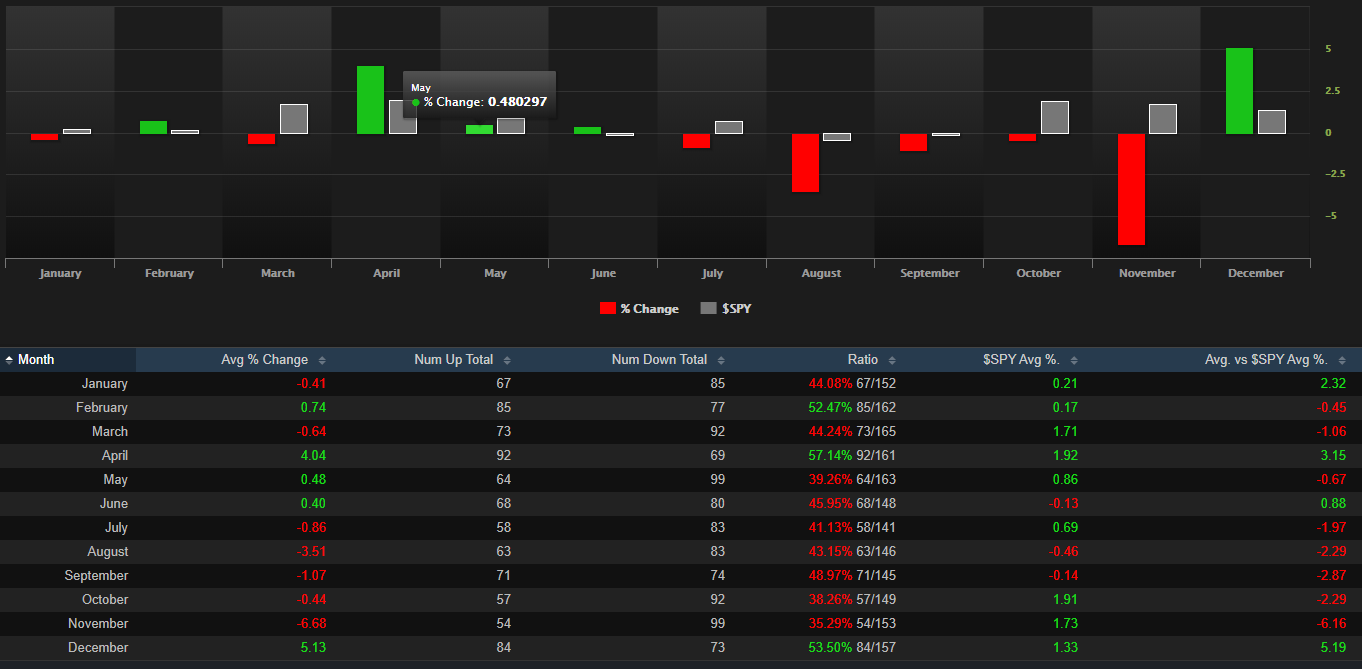 While the numbers don't lie, seasonality like any other form of analysis is not fool proof. We want to dig a bit deeper and see if the charts might suggest that within a week or so, some of these names start to see a bid.
The main ETF for Solar Stocks is the Invesco Solar TAN ETF. This tracks just over 20 companies in this space and pays out a .47% dividend. As we speak it is testing its 200 day moving average looking for buyer support: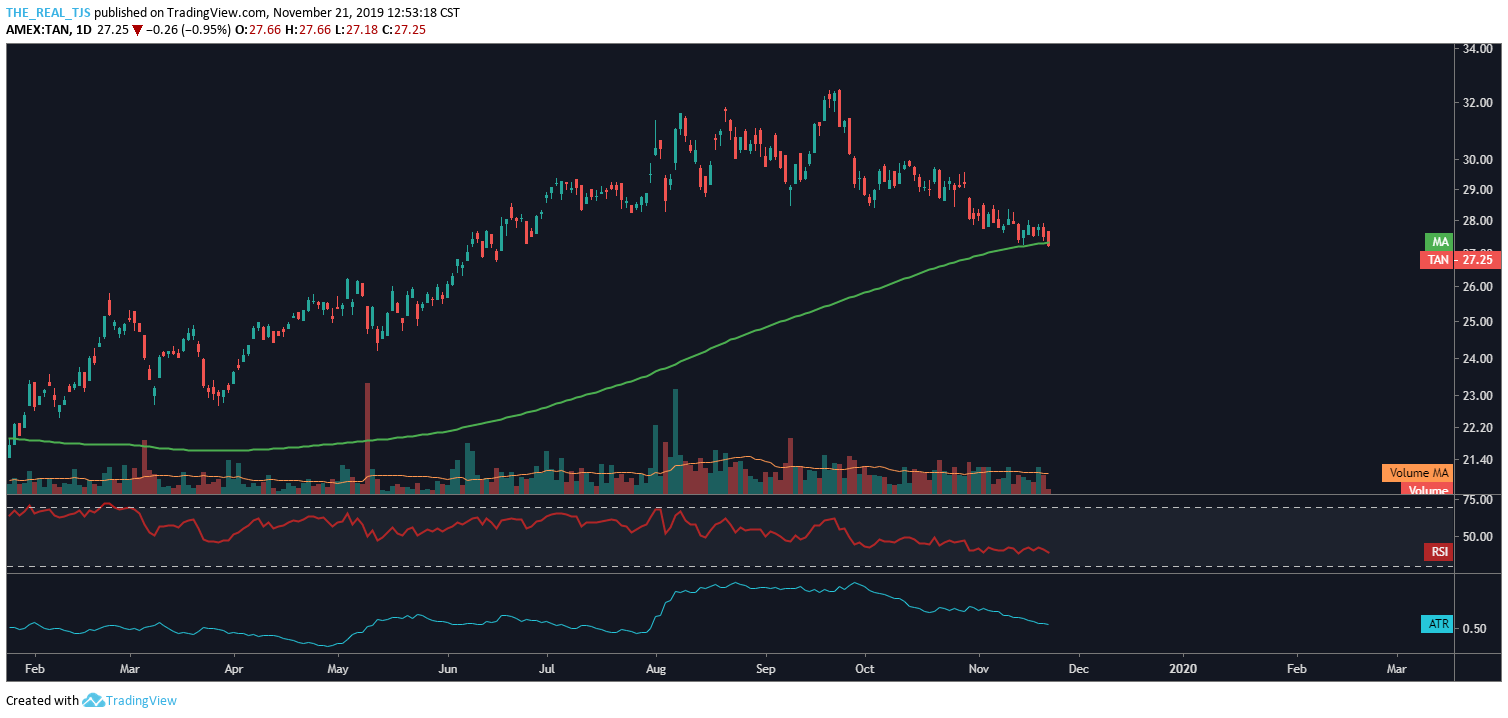 I'll be watching to see if this group sees some relative strength in the coming week as we head toward the final month of 2019.
Keep them on your radar.
Trent J. Smalley, CMT