In my weekend scans I came across a new company for the first time called Dynatrace. They IPO'd just a few months back and options began trading on the name in late October. Dynatrace is a software intelligence company providing application performance management, artificial intelligence for operations, cloud infrastructure monitoring, and digital experience management, with products for the information technology departments and digital business owners of medium and large businesses.
Software stocks had an incredible run earlier in 2019, have pulled back, bounced again and been relatively volatile overall. Newly publicly traded $DT has followed that very same scheme, but is nearing a buy point from a technical perspective.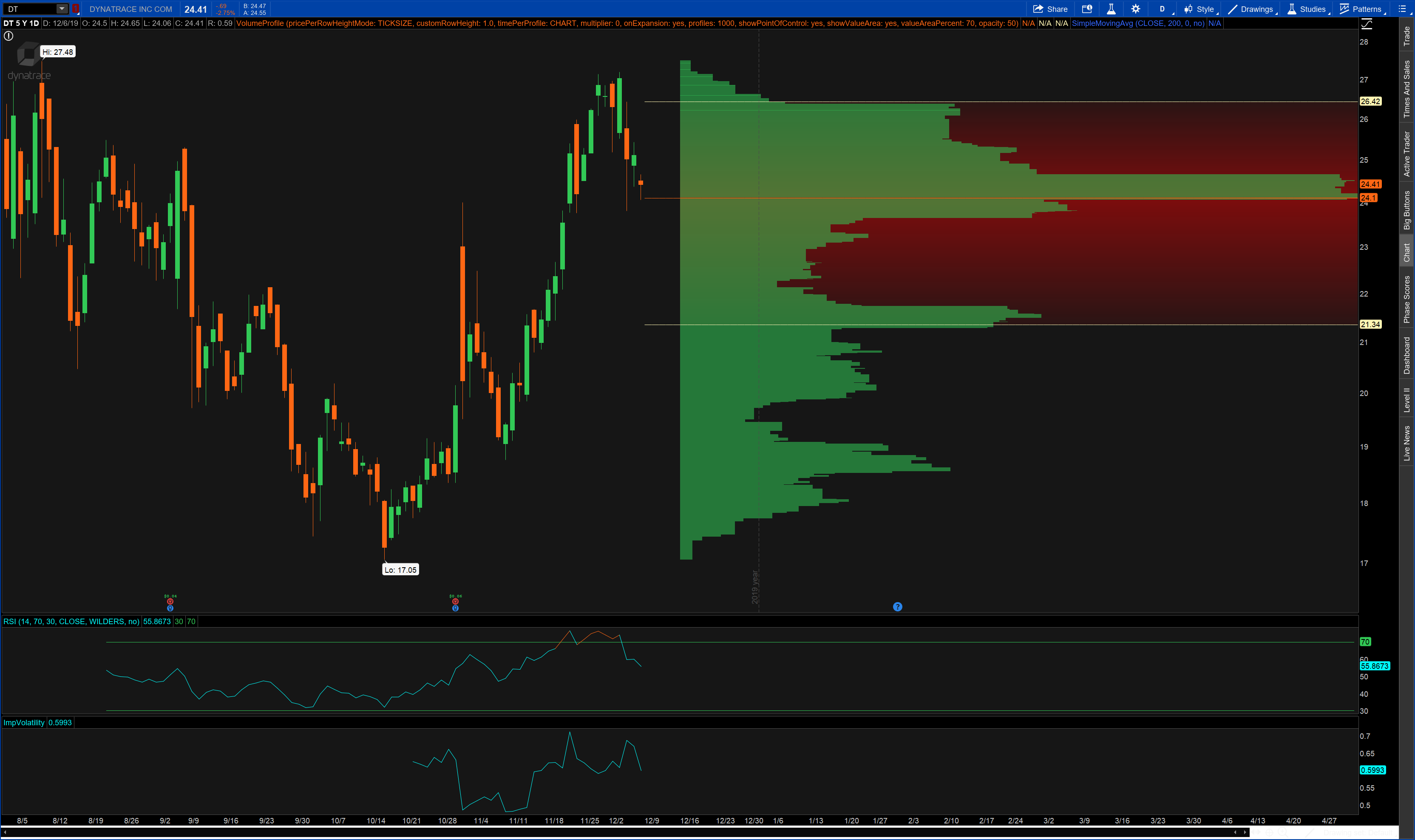 I'd give this one about a dollar of downside, and look for it to take out its all time highs around $27.50 to the upside.
From a fundamental standpoint, the company has had steadily increasing sales since September of 2018 before the IPO. It is cash flow positive and is owned by over 200 funds as of the most recent quarter – fairly impressive for being a company in its infancy with respect to being publicly traded.
This company will report earnings at the end of January and it will be interesting to see if it can keep increasing sales as it has been over the past year. For now this qualifies as a trade, but has found its way onto a possible longer term ownership list for me.
Happy Monday!
Trent J. Smalley, CMT