If you are a fan of the KISS (Keep It Simple Stupid) approach to trading or investing you will appreciate this one. While I focus the majority of my efforts on investing in cannabis related companies, once in a while I will line up a short term trade if a setup is available. I took one this morning in Aurora Cannabis, symbol $ACB on the NYSE.
A very simple trend is being held this year which gives us a defined risk level to play from. Most recently, wedging into that very trend line: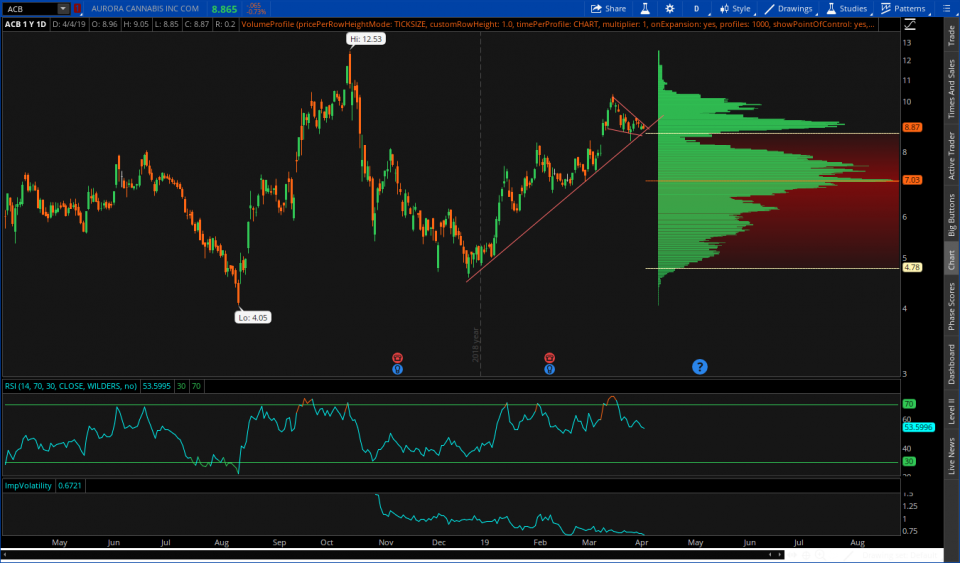 For option buyers we are also working with bargain basement prices on premium here. Implied volatility is at the lows since options began trading in November.
I am long $ACB April $9 calls expiring on the 26th of this month.
That wasn't so bad now was it?
Trent J. Smalley, CMT