This morning the Wall Street Journal ran an article entitled, "Investors Bail on Stock Market Rally, Fleeing Funds at Record Pace."
Before I say anything more, be reminded of the quote from Sir John Templeton about bull markets:
The year isn't over yet, but the S&P 500 is having its best run in the past six years. Each of the major U.S. stock market indices is up over 20% thus far in 2019: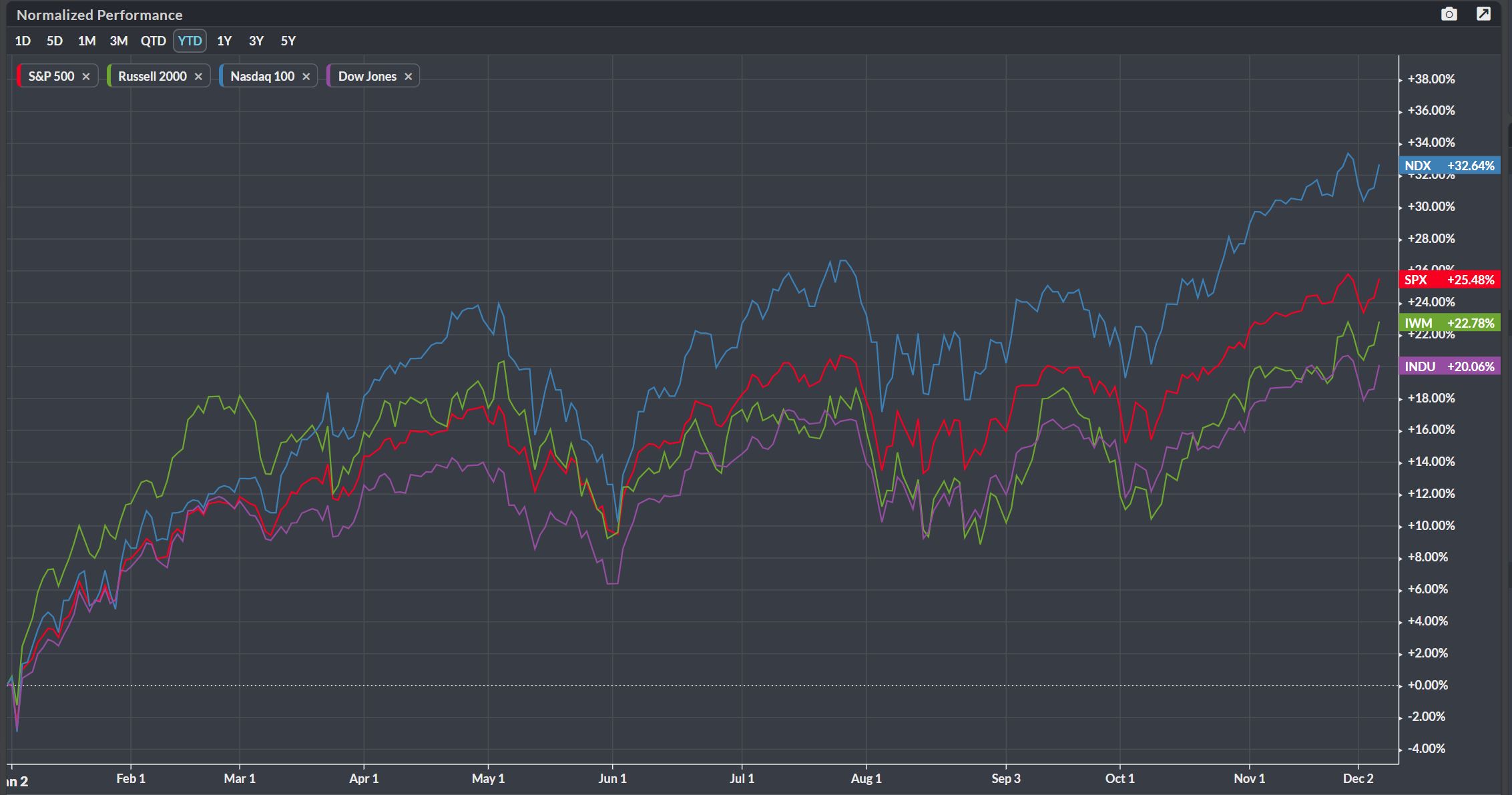 Frequently when you have such a strong year, you would expect investors of all kinds to be chasing performance. One of the most difficult things to experience is watching your friends / family / neighbors / colleagues make a killing in the market while you sit idly by, missing out on such a big year. When you see your circle getting "rich" you are often forced to jump in at higher, less prudent prices.
This is how mass euphoria begins. Those who know little to nothing about finance and markets see the masses making money and begin buying blindly, as to not miss out on anymore of what the market has to offer. When your cab driver, overnight janitor and waitress start talking about how much they are making in the market, and start giving you stock tips you are nearing euphoria. Bull markets die on euphoria.
So with the year just weeks from being over, with the SPX having its best year in six, shouldn't we expect a level of euphoria? Shouldn't we expect to see steady if not massive inflows to U.S. stock and ETF funds to take part in the strength of the bull market?
Turns out, it's just the opposite: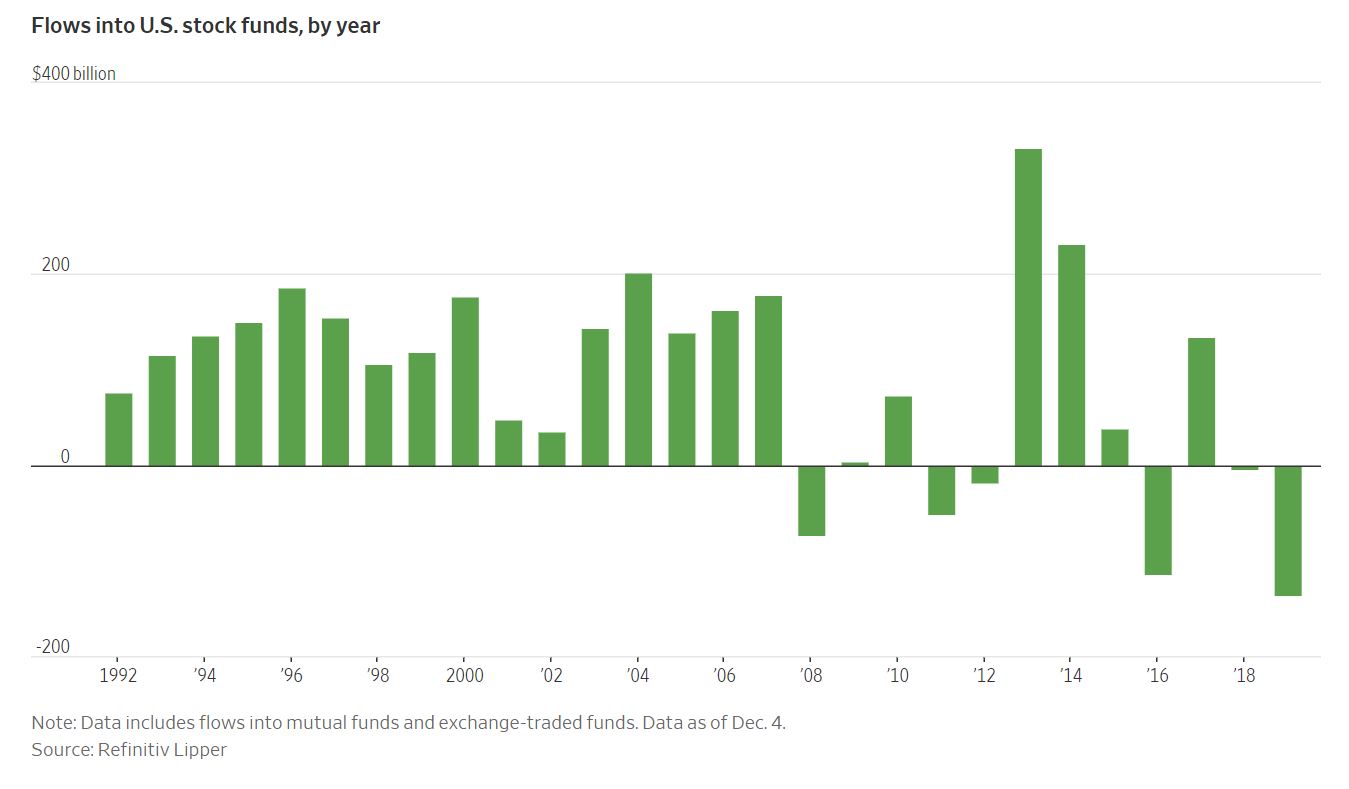 Investors have pulled $135.5 billion from U.S. stock-focused mutual funds and exchange-traded funds so far this year, the biggest withdrawals on record, according to data provider Refinitiv Lipper, which tracked the data going back to 1992. (Wall Street Journal, Dec 8, 2019)
The vast majority of the outflows have come from stock market mutual funds according to Refinitiv.
It's no secret that actively managed mutual funds have had trouble keeping up with low cost index funds over the past decade. Much of these outflows have landed in risk-off assets such as bonds and money market funds. That is not euphoria. Quite the opposite in fact. Outflows of funds from risk on assets (stocks) to bonds and money market funds is more congruent with pessimism / skepticism.
If you are in the thick of it every day like I am, you know there has been an absence of euphoria. I have never seen more traders / investors calling for market tops in my career. Every pullback is the "big one" and every bearish news headline is blown so far out of proportion you'd think the world was coming to an end.
In markets, it is generally impossible to "know." You can't know what tomorrow will bring and you won't know how your portfolio will perform next quarter. However, I do "know" that almost never will the vast majority of investors get it right. They are fleeing stocks in record numbers and have been throughout the year…
I think you "know" what to do here…
I hope you have had a great weekend!
Trent J. Smalley, CMT